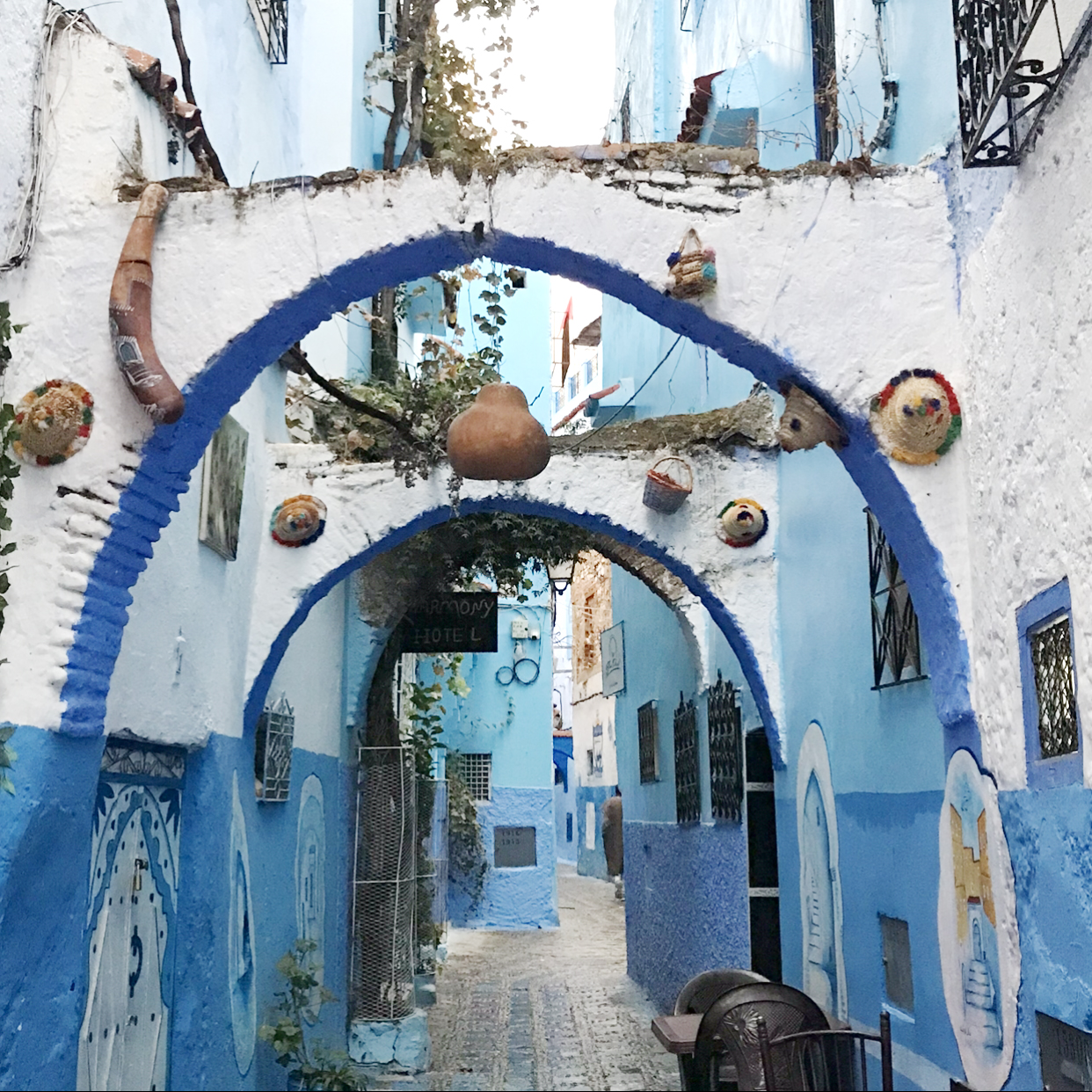 Morocco Adventure Pilgrimage Tour:
April 12-25, 2024
Being in Morocco is like no other. It grabs your senses, all of them, and then invents more. The One Big Thing about being in Morocco is everything: the open-hearted kindness of strangers, the Jewish cemeteries, ancient Judaica, and venerated synagogues, the boisterous souk markets overflowing, the sublime architecture, gritty streets, the Moslem call to prayer 5-times a day, the timeless stone carvings, the sacred geometry patterns with Arabic themes, and a band of unannounced sheep and goats careening down narrow cobblestone streets.
Join us in this delicious tour of sensory delights, and sacred interludes and teachings, as we move through the medinas of Marrakech, Fés, Moorish Tétouan, and Chefchaouen, the storied Blue City with multiple hues of blues by the Mediterranean. With historians and keepers of precious wisdom, we will have access to rituals, sumptuous casbahs and secret gardens, poets, painters, and writers, weavers, Berbers and nomads.
Join us in this adventure pilgrimage, a journey of self-discovery, and find your own beloved Maroc, Morocco.
Deep bows to travel writer Joseph Dispenza, who wrote that "all travel is a journey within … an inner journey." We have immense gratitude to Joseph for sharing Teilhard de Chardin's timeless revelation: "We had thought that we were human beings making a spiritual journey; it may be truer to say that we are spiritual beings making a human journey."
Details to follow by September 2023. Contact Charles and Marla, veterans of Morocco, for more information at: charles@nulltwotruths.org.
What follows is a photo gallery from our previous visits to this ethereal and high-sensory impact treasure-trove called Morocco.