Theravada Buddhism Cultural Immersion. Optional Pre-Bhutan trip: September 26-30, 2019 • 5 Days and 4 Nights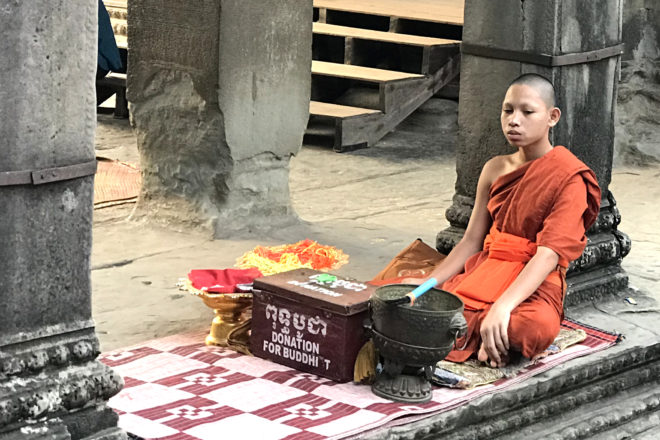 Day 1. Thursday, September 26.
Early morning 1 hour and twenty minute flight from Bangkok to Chiang Mai in northern Thailand. Karinthip Village Hotel check in. Walking tour of Old Chiang Mai. Visit to 14th Century extensive Wat Phra Singh temple complex and the bronze Buddha. This monastery has several hundred resident monks and is known as the Temple of the Lion Buddha and dates to the 14th Century. This is a classic example of Lanna style temple architecture.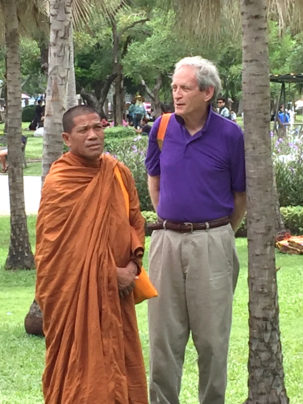 By tuk-tuk we will visit the Tribal Museum which is set in the King Rama IX Lanna Garden next to a serene lake. The ethnology museum is a tribute to the nine hill tribes of northern Thailand, featuring their different ways of life, cultures, rituals, with wonderful displays of their sacred objects and ritual artifacts.
Back to our hotel for mid-afternoon swim, rest, journaling, or independent exploration of Chiang Mai Old Town. After rest, visit to nearby Wat Chedi Luang, a rich oasis within Chiang Mai, and participate in a "monk chat." Upon entering the gates, you feel as if you are in an ancient world, with many corners and private places to visit.


Day 2. Friday, September 27.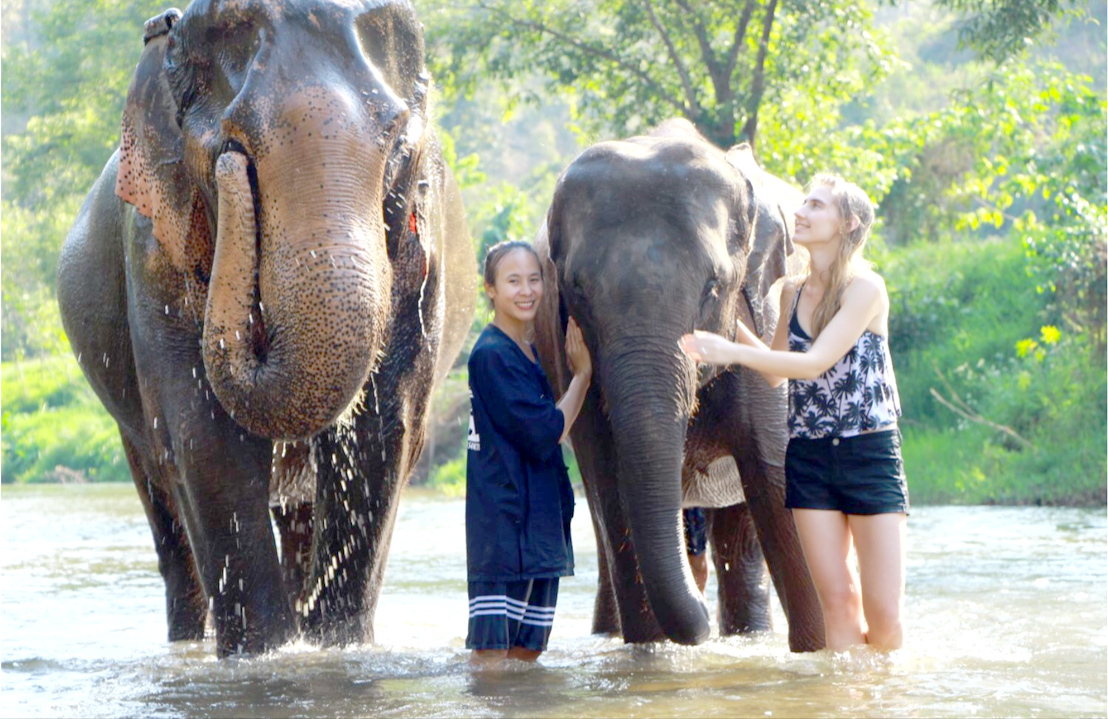 Full day immersive visit to an Elephant Rescue and Rehabilitation Center. We will walk through the jungle with elephants; we will prepare their nutritious food including preparing medicinal rice balls, and also feed them watching the elephants forage in their natural jungle habitat; and we will also bathe them in the lake, interacting with the elephants in a cruelty free conservation environment sanctioned by international organizations that advocate ethical treatment of elephants.
Evening at the spectacular Night Market Bazaar.
Day 3. Saturday, September 28.
After breakfast we will visit an indigenous market to select cooking foods, and drive to the Thai Organic Cooking School in the countryside. There we will learn about the different herbs and ingredients, tour the organic farm, and then proceed to cooking class, where we will prepare five authentic dishes … and eat our savory creations. We will be guests of Sawat, who is to us a little Buddha, with much native wisdom, and his wife Natalie and their two beautiful, talented daughters.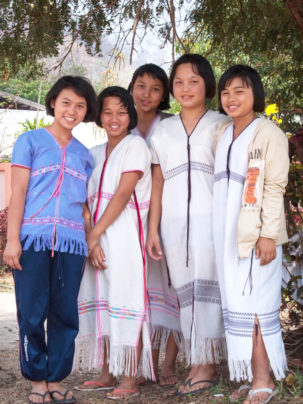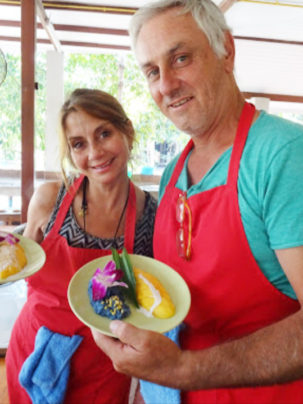 We return to Chiang Mai mid-afternoon, and visit the Chiang Mai National Museum, luxuriating in air conditioning, and encountering 800 years of native Lanna culture and art: ancient pottery and Sangkhalok ceramics, jewelry, sculpture, giant Dongson drums, and rituals. Before or after dinner time for Thai massage, sightseeing, swim, or rest. Free time to explore, after dinner.
Day 4. Sunday, September 29.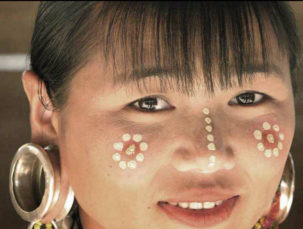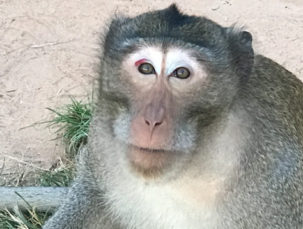 We will visit the Hill Tribes of Doi Inthanon National Park, just south of Chiang Mai. We will visit the Karen people in their village. The Karens left Mongolia during the time of Genghis Khan. The Karen people currently cultivate rice, coffee and flowers. Karen are very skilled weavers, and they wear traditional, colorful woven textiles, that will also be for sale. We will also visit an open air market dedicated to numerous Hill Tribes' crafts and food produce.
Our visit will also include additional time spent in Doi Inthanon National Park, a refuge for gibbons, deer, wild boar, and more than 300 species of birds.
Late afternoon back in Chiang Mai, with time for local sightseeing in the Old Town, a stroll along the Ping River galleries and shops. Visit to the Night Market Bazaar.
Day 5. Monday, September 30.
Sunrise visit to Wat Pha That Doi Suthep, north of Chiang Mai, a highly venerated pilgrimage sacred site containing Buddha relics, and built in 1383. We will greet the local monks, making their sunrise rounds for alms.
The central stupa and golden gilded temple is one of the most stunning structures in northern Thailand. The Doi Suthep summit is 5,497 feet, is among the highest mountains in Thailand, and offers astonishing vistas of the jungle. Here we are surrounded by waterfalls sheltered in the extensive 100 square mile Doi Suthep National Park, where, in the past 30 years, over 2,000 species of plants have been identified and collected, more than in all the UK. We will have a gentle hike through old growth forests, walking refreshing cool mountain trails with hundreds of bird species found throughout the National Park.
Late afternoon swim, or last shopping for crafts and souvenirs, and perhaps a massage.
Early evening short flight back to Bangkok.