In The Time of the Buddha
Pilgrimage-Retreat
Nepal and India – November 14–27, 2023
Overview
---
Overview  |   Itinerary  |  Travel Planner
---

A Journey into Cultural Immersion and Self-Awareness
Join us in this unique sacred adventure to Nepal and northern India, visiting the most revered sites in Buddhism, where Buddha lived and gave his profound teachings.
This carefully curated pilgrimage, featuring small group experiences, begins and ends at storied Kathmandu Valley, Nepal, a precious place of devotion and wonder, where art and spirituality have flourished since the 6th Century B.C.E. This culturally immersive adventure is an extended meditation practice opportunity for novices and for experienced meditators in sacred settings.
In both Bodh Gaya and Sarnath, Dr. Karma Phuntsho, Ph.D. Oxford University, Asian Studies, will lead a retreat, providing teachings on Buddhism, its historical context, and offer insights into Buddha's 2600 year old wisdom, compassion, and altruism useful in sustaining us in our secular world.
With 60 linguistic, ethnic, and caste groups, Nepal has robust cultural traditions with deep roots in Hinduism, Buddhism and Jainism. Nepal and Kathmandu, with glorious temples and indigenous markets overflowing with handmade crafts and a rich mix of mysterious religious syncretism, is at the crossroads of ancient trade between Tibet and India.
Visit Tibetan monasteries and interact with local lamas (teachers) and historians.
Take time to absorb the preciousness of the sacred Boudhanath Stupa temple, the classic wood and brick 13th Century pagodas, and Tibetan mandalas and Thangka paintings.
Explore Markets abundant with distinctive Nepali woodcarving, pottery, papier-maché masks, paintings and puppets.
Experience short, gentle treks in the surrounding verdant farmland of Kathmandu Valley, along with meditation and encounters with local wisdom-keepers.
With the nearness of sacred sites in the Kathmandu Valley, experience compelling UNESCO World Heritage sites and the cultural heart-beat center of Kathmandu, Dunbar Square with its magnificent architecture, and the shrines of Swayambhunath and Pashupatinah.
---
In The Life of The Buddha Tour November 2023,
interlude in the Chitwan National Park Refuge at the Jungle Safari Lodge.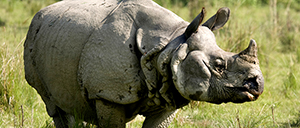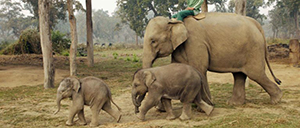 From Kathmandu, we will experience pristine jungle and savannah, and possible encounters with elusive Bengal Tigers, One-horn rare Rhinos, Wild Boars, Leopards, four kinds of deer, freshwater Dolphins, rare Gharial Crocodiles, Ospreys, Brilliant Blue Eurasian Kingfishers, Egrets, Ruddy Sheldrakes also called the Brahminy duck, Crested Hoopoes, and an immense variety of waterfowl and jaw-dropping bird watching (544 bird species) within the 367 square mile bio-diverse sanctuary.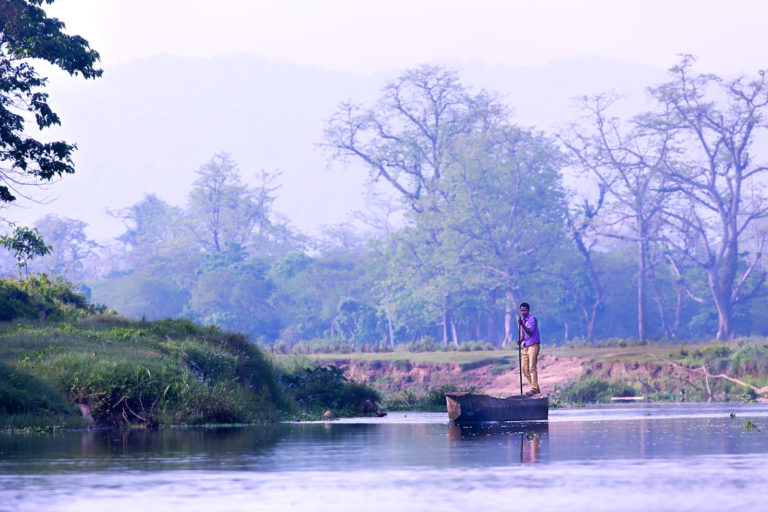 Experience the stillness and sacredness of the jungle, an elephant safari inside the community forest, elephant feeding and bathing, a canoe ride on the Rapti River. Our stay in the Chitwan National Park, a World Heritage property, will be a rare delight in forest bathing.
---
Lumbini. We will visit the 5-square-kilometer Sacred Garden where Siddhartha Gautama, who was to become Buddha, was born. Here we will absorb the life of the Buddha's mother, Mayasevi, and the cultural roots and place of nurturing of the Buddha.
The Retreat: Dr. Lopen Karma Phuntsho is a leading scholar on Bhutan and Himalayan cultures.
Marla and I, the tour leaders, have had the high privilege of knowing Dr. Karma since 2013, and he has graciously shared teachings, wisdom, and insights, during six past retreats. Bhutan is his homeland and his cultural ground of being.
Dr. Karma grew up in rural Bhutan, in the village of Ura, and is a living example of Buddhism in action, having founded the Loden Foundation. This non-profit foundation, established to foster education, social entrepreneurship, and nurturing culture and traditions, has been a successful incubator, launching over 200 careers and enterprises.
Equally important, the Loden Foundation, led by Dr. Karma's vision and tenacity, has documented  country-wide, recording 3,257 hours of living oral history in Bhutan along with 120,000 photographs sharing the resilience of a people and a living, breathing capsule of their ways of life.
It will be a rare and precious opportunity for participants to be with Dr. Karma in the most revered Buddhist shrines, dialoguing with him, and absorbing his clarity and real-world experience.
Bodh Gaya. The holiest site in Buddhism, where during the 6th century B.C.E., Siddhartha entered into enlightenment during his 49 days of meditation under the venerated Pipial Bodhi Tree. We will visit the Mahakala Caves where Buddha spent six years ascetic meditation. Other included holy sites will be take-your-breath-away Gelug-pa Tibetan Monastery, with its fresco paintings of clouds, wheels of life and destiny, and bodhisattvas, the Bhutan Temple, the Thai Temple, and the Japanese Daijokyo Temple.
We will participate in meditation sessions at the Root Institute for Wisdom Culture in a quiet, intimate compound.
Sarnath and Varansai. We will visit Sarnath, at the convergence of the Ganges and Varuna Rivers, where Buddha first taught the Four Noble Truths. It is here Gautama Buddha, surrounded by woods, deer and peacocks, that Buddha gave his first teaching, the famous "Sermon in Deer Park", after walking 200 kilometers from Bodh Gaya. We will be immersed in the archeological site, which includes Dhamek Stupa shrine, where Buddha gave his first teachings, called Dharmachakra, or "Setting in Motion the Wheel of Righteousness" and gave precious teachings on the Eightfold path leading to Nirvana.
Our time in this profound place will include opportunity for meditation and contemplation, breathing in Buddha's molecules.
Kushinagar. It is here Buddha gave his last teaching, the timeless, interconnected truth that "All things must pass. Decay is inherent in all things". Buddha passed away in Kushinagar, in a grove of sala trees, attained Parinirvana here, and was cremated here. We will have time in this ancient pilgrimage site, now a quiet, calm village and gardens, to contemplate the idea of impermanence, gratitude, and being in the present moment.
Kathmandu Valley: A return to Kathmandu to embrace its exuberance, mysticism, and delight as a cradle of spirituality and spirit.
Details regarding the tour including logistics, itinerary, and cost, will be posted on www.twotruths.org in late April 2023. If you are interested, please send a note to Charles & Marla at: charles@nulltwotruths.org
Tashi Delek and Namaste,
Charles Simmons and Marla Perry-Simmons