Bhutan Pilgrimage Tour May 30- June 13, 2015. A Rare and Unique Travel Experience.
• May 27-29
Arrive Bangkok. We recommend early arrival accommodating for time change adjustments. We have some marvelous optional sightseeing recommendations and also a discounted boutique hotel.
• Day 1. Saturday May 30.
Depart Bangkok early a.m. for Paro, Bhutan. Same morning departure Paro, Bhutan for Bumthang, the spiritual heartland, at 11:30 a.m. Alt. 9,100 feet.
Lunch and check in to Yugharling Resort, with spectacular views of Chokhor Valley. After lunch,a leisurely visit to Jakar town, the rustic and "frontier" trading center for central Bhutan. A lively and engaging place to shop for prayer flags, weavings, hand-crafts, ice cream and local art.
Choice of resting before dinner or late afternoon visit to the venerated Tamshing Lhakhang temple, built in 1501 by Pema Lingpa, a revered saint of the Nyingma school of Tibetan Buddhism. He is considered foremost of the five Terton Kings, and is second only to Padmasambhava (Guru Rinpoche). Welcome dinner with blessings and an invitation to the possibility of heightened awareness during our time in the Kingdom.
• Day 2. Sunday May 31.
After breakfast, tour Mebar Tsho, Burning Lake, a sacred place for Pilgrimage. It is here that Terton Pema is believed to have jumped into the lake with a burning butter lamp in 1475 and emerged with sacred relics and the lamp remained lit.
The importance of Pema Linpa, or Terton Pema as he is called, reaches back into the ancient mists of Bhutanese history and forward, into the present:  On the tenth day of the first month of autumn in a Monkey Year, Guru Rinpoche appeared before Pema Lingpa at the holy site, blessed him, and placed in his hands an inventory of one hundred and eight major hidden Tibetan treasures for future discovery at auspicious times. We are living in these auspicious times.
We will have lunch at either Tang Valley in the farm house, or picnic lunch after visiting the Ugyen Choling living village Museum. Dinner presentation by Khenpo Tashi: "The 37 Verses on the Practice of a Bodhisattva." Presentation #1.
• Day 3. Monday June 1st.
After breakfast drive to Nasiphel village, 22km north of Jakar, and have a presentation by Dr. Saamdu Chetri. Born in a cowshed in 1957, Dr. Chetri served the first democratically elected Prime Minister, developing the Gross National Happiness Centre. Presentation #2.
Lunch in the village of Nasiphel. Dr. Saamdu Chetri wrote a paper on "Pholha, The Diety of Nasiphel, is a Living Heritage for Happiness" – perhaps he can discuss this with us, over lunch.
Dinner at the hotel with Presentation #3 by Khenpho Tashi discussing the meaning and traditions of Pari Niravana, what the group will be seeing, the following day, at Buddha's Para Nirivana.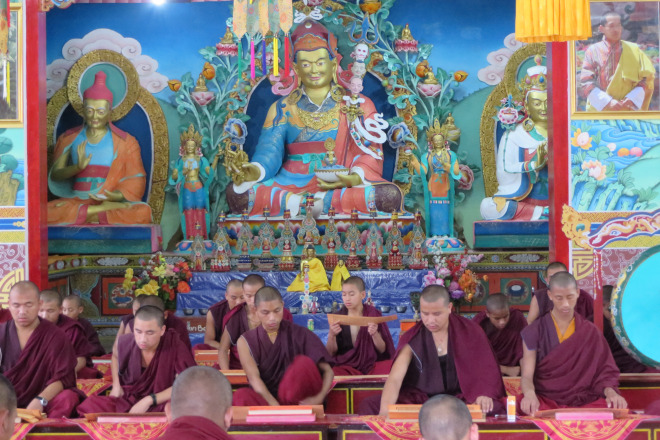 • Day 4. Tuesday, June 2nd.
After breakfast, we will celebrate Buddha's Para Niravana Day, commemorating the conception, birth, enlightenment, and death of Buddha. This celebration possesses four attributes: eternity, happiness, self, and purity. We will visit Kharchu and Kurji Monasteries, the focus of central Bhutan's Para Niravana celebrations. Later, free time or participate in evening prayer.
• Day 5. Wednesday, June 3rd.
After breakfast, depart for Trongsa. We will visit Tharpaling Monastery and Lama Tsheltrim Jamtsho and share tea with him, while being immersed in his wisdom and illumination.
Walking the grounds of this monastery founded by Lonchen Rabjam in the 1300's, a joy of lush beauty and pristine landscapes. Lonchen Rabjam or Rabjampa as he is also called, wrote part of The SevenTreasures, in a nearby cave. He was a major teacher in the Nyingma school of Tibetan Buddhism.
The monastery is situated above Chhunmey Valley at 3,600 meters, a sacred place where Dilgo Khyentse Rinpoche meditated, and close to the caves of Choedrak, where the Guru Rinpoche, the revered incarnation of the Buddha, is said to have meditated. Presentation #4 by Lama Tsheltrim Jamtsho. After that, drive to Tharpaling Norbu nearby Tharpaling for a picnic on the land.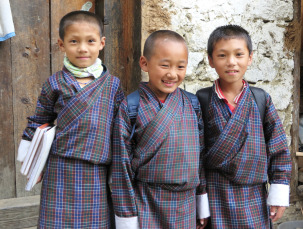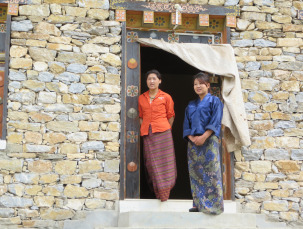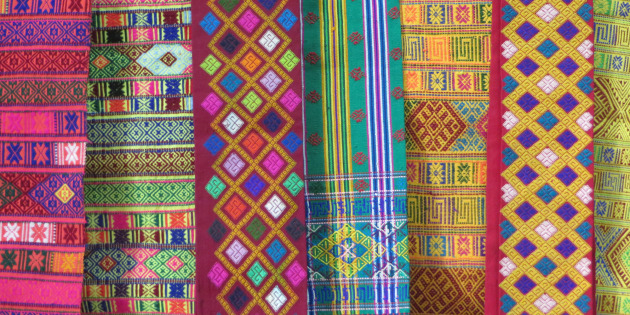 Drive on to Chhunmey and the weaving village for a brief stop visiting weavers.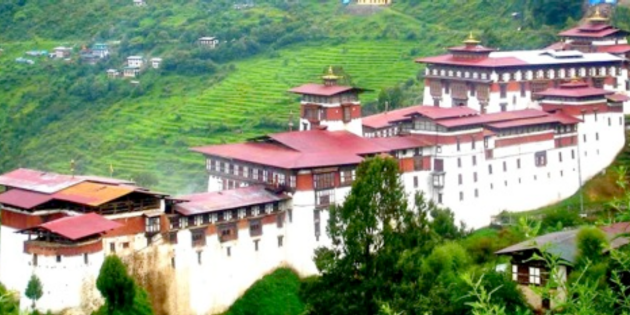 Trongsa Dzong, largest in Bhutan, original fortress built in 1543 and enlarged several times. For centuries this was the seat of the Wangchuck dynasty, and the royal home since 1907. It is also home to 200 monks with stunning and serene vistas of the Black Mountains. Many of the sacred texts are printed in this enchanting complex, a maze of courtyards, passageways and 25 temples. Inside are 16 paintings of the Buddha Akshobya, "The Immovable One," who represents consciousness as an aspect of reality, and is lord of the Eastern Pure Joyous Land.
Arrive Trongsa. Altitude 7,600 feet. Check in to the Tashi Yangkhil Resort overlooking gardens and spectacular views of the Trongsa Dzong and the Mande River. Dinner and free time.
• Day 6. Thursday, June 4th.
After breakfast we will visit the impressive Trongsa Dzong fortress and the Trongsa Royal Heritage Museum, one of the highlights of the tour, featuring centuries of artifacts, history and culture.  Late afternoon in Trongsa town market center, meeting locals and discovering treasures.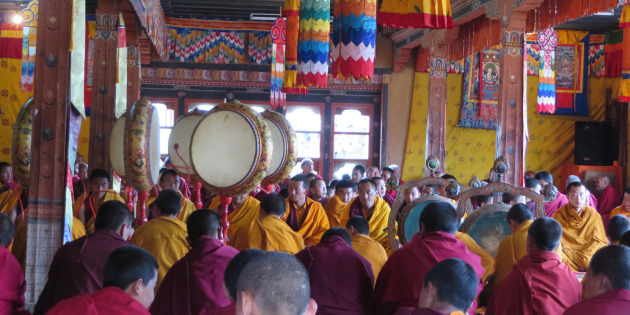 • Day 7. Friday, June 5th.
After breakfast drive to the hidden Phojikha Valley, a stunning glacial valley, for overnight stay at a Gangtey farmhouse Lodge, the perfect place to experience rural life, or at Dewachen Hotel, nestled in an apple orchard. Altitude 9,500 feet. The Valley, a 63-square mile protected area managed by the Royal Society for the Protection of Nature, is home to 14 globally threatened species of wildlife.
We will visit Gangtey Monastery and walk in the valley and meadows where the famous black-necked crane comes to roost in winter from Siberia. We may come across yaks on the way.
Possibilities for a traditional hot stone bath or viewing of a traditional archery competition event.
• Day 8 Saturday June 6th.
After breakfast drive to Punakha and check in to Damchen Resort by the riverside near Punakha, where we will have lunch. Afternoon visit the Punakha Dzong, the largest and among the most picturesque built on the confluence of the two rivers Phochu and Mochu.
Presentation #5 late afternoon with Monk Gembo Dorji. Walk to Khamsum Yuelley monastery, it's about 1 hour hike along the paddy fields and blue pine forest. Bus or alternate activities for non-walkers. Afternoon visit Talo Monastery and Nobgang.
• Day 9 Sunday June 7th.
After breakfast, sightseeing in Punakha, altitude 4,300 feet, and surrounding area.  Drive towards Thimphu, visiting Chimmi Lhakhang in Lobaysa and a brief hike or meditation walk and lunch at the hotel there. Bus transport, for those not wishing to hike.
Lobaysa is home to the Royal College of Natural Resources, and hosted a "Regional Climate Risk Reduction Project for the Himalayan Region" – specifically to develop risk management strategies in the Himalayan region (read reduction in risk for communities facing glacial lake flooding due to glacial melting, affecting nearby communities). We will try to arrange a meeting with one of the conference presenters.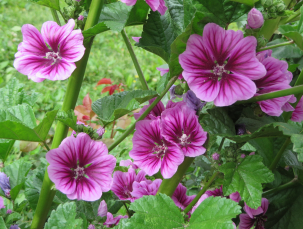 We will visit the Royal Botanical Park in Lamperi, inaugurated by Queen Ashi Dorji Wangmo Wangchuck in October 2014. The Botanical Park's 12,000 square acres features more than 100 species of animals in a dense sub-alpine forest.
Honoring the principles of strict conservation, with a Buddhist sensibility, nature is not disturbed in the Park: decaying logs are allowed to support the enduring lives of insects and mushrooms. According to the World Bank data, Bhutan has 84.9% forest area, as a percent of land area. In contrast, eco-friendly Costa Rica has 51% of forest area as a percent of its land area.
With its astonishingly significant forest cover, the Royal government's commitment to both the environment and sustainable development, and the Buddhist populations' deeply ingrained respect for nature, the Kingdom of Bhutan is in many ways an ideal model for conservation.
Broad biodiversity and enlightened conservation practices have produced in Bhutan one of the world's most unique and in tact ecosystems. A treasure-trove of more than 100 kinds of mammals including snow leopards, blue sheep, musk deer, barking deer, red pandas, greater one-horned rhinoceros, and golden langurs. More than 5,400 plant species also are found, including 750 endemic to the Eastern Himalaya and more than 50 plants endemic to Bhutan itself. The Kingdom hosts more than 620 bird species, some of which are globally threatened.
Bhutan is an enchanting place with an open-hearted welcoming people, who share a generosity of spirit.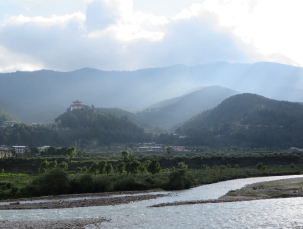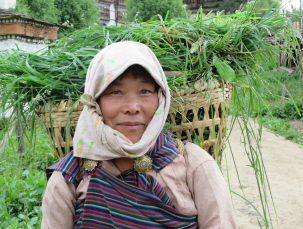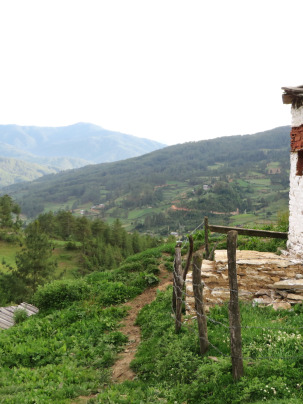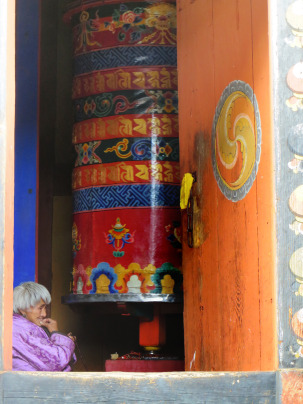 Then on to the famous Dochula Pass for a spectacular 360-degree view of the Himalayan mountain ranges, altitude 10,300 feet. A sacred place where 108 chortens were built by the Queen Mother to honor Bhutanese soldiers who were killed when fighting the Indian rebels in 2003.
India had threatened to enter Bhutan to defeat the Indian rebels who used Bhutan as safe haven, protected territory for their agenda.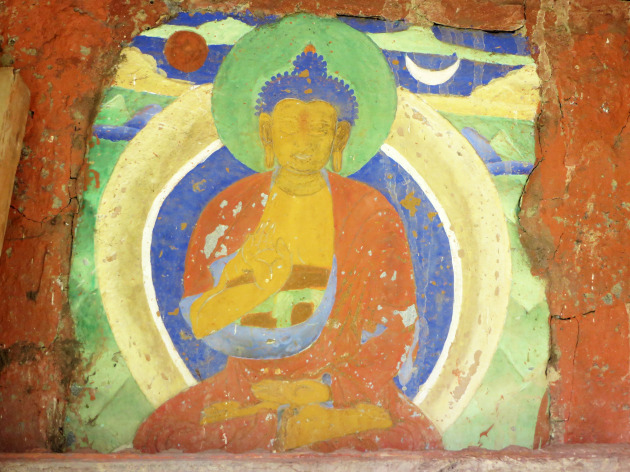 The 4th King led a Bhutanese army of 7,000 men to force the rebels to  exit the Kingdom. The 108 chortens commemorate those who lost their lives.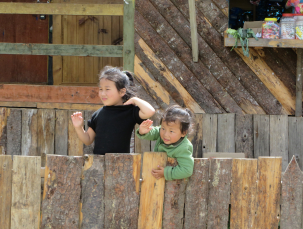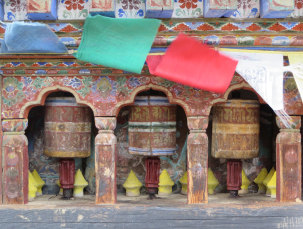 Overnight in Thimphu's Hotel Phuntsho Peri, perfect in-town central location near crafts bazaar, museums, restaurants, antique and art and textile shops and sightseeing. Bhutan's capital, Thimphu, a thriving city – by Bhutan's standards, altitude 7,200 feet. Dinner and free time. Fabulous shops for antiques, artifacts, Thangkha Tibetan Buddhist style paintings, silk blouses and treasures from around the Himalayas.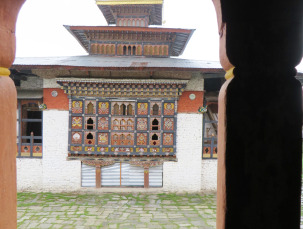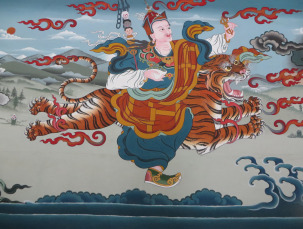 •Day 10. June 8th.
Visit the Zorig Chusum School for The 13 Sacred Traditional Arts, ranked #3 of 27 Thimphu attractions. This is the center for preserving the rich culture and arts of Bhutan, training students in the 13 traditional art forms. Tour of the Institute for Traditional Medicine, repository to hundreds of medicinal plants and herbs, used as medicine throughout the Himalaya for two millennia.
If time allows, brief stop (1) hour at the Shechen Nunnery, on way to Paro. Check in to Olathang Lodge cottages in the forest, in Paro. Altitude 7,300 feet. Dinner and evening talk Presentation #6 by Dr. Karma Phuntsho.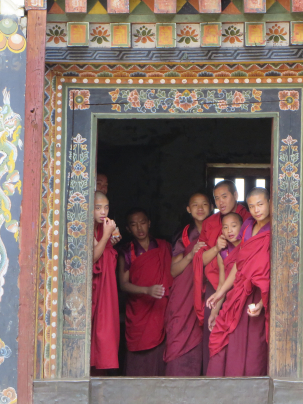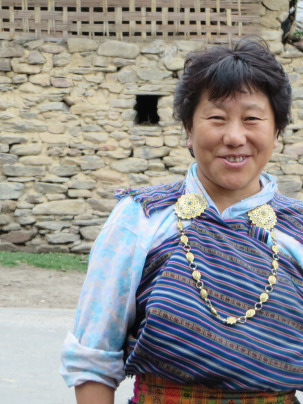 •Day 11. Tuesday, June 9th.
After breakfast hike Tiger's Nest, altitude 10,240 feet. For those not wishing to or not able to hike, optional day of activities, reflection, relaxing and journaling, either in Paro, or Haa Valley, or nearby Thimphu. Late afternoon or evening talk Presentation #7 by Dr. Karma Part 2. Sleep at Olathang Lodge cottages in the woods.
For those who cannot hike, maybe pony ride half way to Tiger's Nest Takthsang cafeteria, and enjoy the Taktshang views very closely. Visit Drukgyal Dzong further north and take a walk to villages nearby.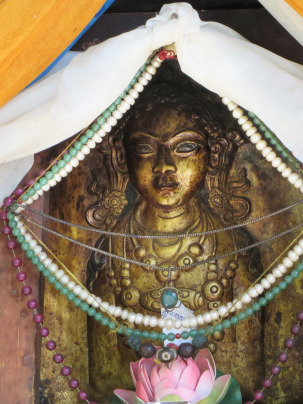 It is here that Guru Rinpoche Padmasambahva is said to have flown to, on the back of a tiger, from Tibet, and to have meditated in the caves here in the 8th Century. He is the reincarnation of the Buddha and is said to have introduced Buddhism to Bhutan.
The original monastery was built in 1692. This is one of the most sacred sites in the Kingdom, and an auspicious place for meditation, contemplation, and prayer. The ancient monastery walls depict mysterious paintings of legendary Dakinis and Nagas, and spiritual holy symbols.
NOTE on Days 12–14 – Alternate itineraries for Trekkers and Non-Trekkers:
For non-trekkers, we offer a rewarding alternate three-day Itinerary including a one-night stay in Haa Valley and two nights at the nurturing Olathang Lodge, in the woods, with its attentive staff and relaxing gardens. Please see your alternative itinerary labeled "Non-Trekkers" under each day for Days 12–14.
We will be offering day trips for the non-Trekkers, excursions to the Haa Valley including the charming villages of Katsho, Paro, and the capital town of Thimphu. Zuri Dzong outside Paro was built in 1352 and is home to Paro Valley's local protector gods. Your three days can be as full, or as relaxing and restorative, as you wish. See details below.
•Day 12. Wednesday, June 10th.
Trekkers Day 12 – The trek experience is a gentle one, organized to walk 3-6 hours leisurely, through meadows, around glacial lakes, soothing streams and through forest trails. It is a time to open the space and have time for yourself in a contemplative place with enchanting encounters with wild strawberries and curious monkeys.
Drive from Paro to Dongney Tsho, altitude 10,496 feet. This will be a 4.3-mile walk beginning at Drukgyal Dzong 8,460 feet. The trek is along the Balakha Chhu River, where the ancient Haa Planter's Trail begins. We are apt to encounter mountain goats, rhododendrons and possibly interesting birds such as Laughing Thrushes, Magpies, Nutcrackers, and Pheasants. Campsite is in an open meadow full of mixed conifers, with meals and tents awaiting.
Non-Trekkers Day 12 – After breakfast begin our visit to the Haa Valley. This culturally rich valley was only opened to foreign tourists in 2002 and is a paradise for nature lovers.
Shamanistic traditions are practiced in the Haa Valley. Guru Rinpoche visited here in the 8th Century and won over the valley's guardian diety, Ap Chandu, to Buddhism.
The drive to Haa Valley crosses Chele La Pass, 13,083 feet, offering astonishing panoramic views of Mount Jhomolhari and Jichu Drakey, some of the tallest, most stunning peaks in the world. (We scheduled this at the end of the trip so that participants will be acclimated to altitudes). Our brief time at the Pass will be without exertion, but with dazzling photographic opportunities.
After lunch we will visit the famous Lhakhang Karpo (White Temple) and Lhakhang Nagpo (Black Temple), where the central shrine is twin to that of Lhasa, Tibet's Jowo Temple. The valley is craddled by three giant hills which loom over the valley and are home to the three local dieties.  Evening stroll in the small rural town of Haa. Overnight lodging at the Haa Hotel. Possibility for optional traditional hot stone bath.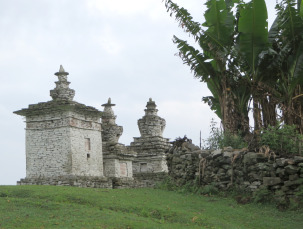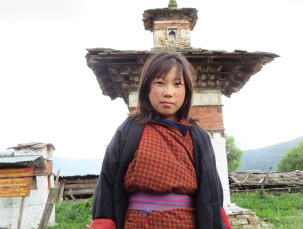 • Day 13. Thursday. June 11th
Trekkers Day 13 – Dongney Tsho to Chhutak Loompa. Altitude 9,250 feet. 8 miles. We will ascend for two hours, reaching Tego La Pass, altitude 12,000 feet. Here we will witness the border between Haa and Tibet, with a spectacular view of Mount Jhomolhari, altitude 23,993 feet in the distance. We will pass small, pastoral villages.
Non-Trekkers Day 13 – After breakfast drive back to Paro and check back in to Olathang Lodge cottages in the forest. We will tour Paro, which sits amidst rice fields, orchards, farm houses and temples of various ages. We will visit the Paro Dzong fortress, one of the finest examples of Bhutanese architecture, where richly carved wood accents are painted gold, black, and ochre and towering white walls reinforce a sense of profound importance.
Below the Dzong is a traditional wood covered bridge spanning the mighty Paro River, which is fed from the Himalaya glaciers. Scenes from the 1995 film "Little Buddha" were filmed here. Above the Paro Dzong is an old watchtower (that guarded against numerous unsuccessful Tibetan invasions) built in 1656 and which now houses the National Museum whose Director, author Khenpo Phuntsok Tashi, is one of the presenters to our group. The museum has a glorious collection of ancient costumes and battle dress.
With time permitting, we will visit the Jowo Temple of Kyichu, one of the oldest temples in Bhutan, built in the 7th Century. In the 8th Century Guru Rinpoche (Padmasambhava) visited the temple and it is believed he concealed many spiritual treasures here. In 1971 the Queen Kesang Choden Wangchuck, built a Guru Temple next to the old Jowo Temple which was consecrated by Dilgo Khyentse.
Late afternoon stroll in Paro town visiting artist studios, galleries, stores. You may choose to visit the quiet ad peaceful Druk Chhogyel, built in 1525, which is the town temple. Evening at Olathang Lodge.
A word about spelling and the Bhutanese language:
You may see several versions of the same word, spelled differently. It is an ancient language, but a newly translated language into English, and so the spelling(s) are not yet "settled" into a common spelling usage. The 4th King, anticipating the Kingdom moving into the global community from its isolation for millennia, made English the common language, and so as you move through the journey, you will be able to communicate and chat with many Bhutanese.
• Day 14 – Friday June 12th
Trekkers Day 14 – Chhutak Loompa, altitude 8,500 feet. Two hours walk, crossing several foot bridges and through untouched pine-clad forest hillsides. We will pass by Ngoba village, comprised of 50 households, most of the residents are farmers of vast apple orchards, rice paddies, and potato fields. There is fresh mountain spring water and about an hour hike to the hidden Ngoba Temple.
Non-Trekkers Day 14 – After breakfast drive to Thimphu. The city became the capital in 1961. Population over 9,000. Thimphu is unlike any other national capital. It has at least three bakeries with yummy pastries and  no stop lights, but rather a traffic policeman in a quaint kiosk, directing traffic. We will visit the Folk Heritage and National Textile Museum, also handicrafts shops, and view the work Dechenchholing- traditional gold and silversmiths at work.
At the southern entrance to the Thimphu Valley we will visit Buddha Dordenma – a bronze gilded-in-gold gigantic Buddha statute, 169 feet tall. It is the fulfillment of a 12th Century prophesy that a large statue of Buddha would be built in the region to bestow blessings, peace, and happiness on the entire world. There is a 943-acre forest park surrounding the statute.
Non-Trekkers and Trekkers reunite for a Farewell Dinner at the Olathang Lodge.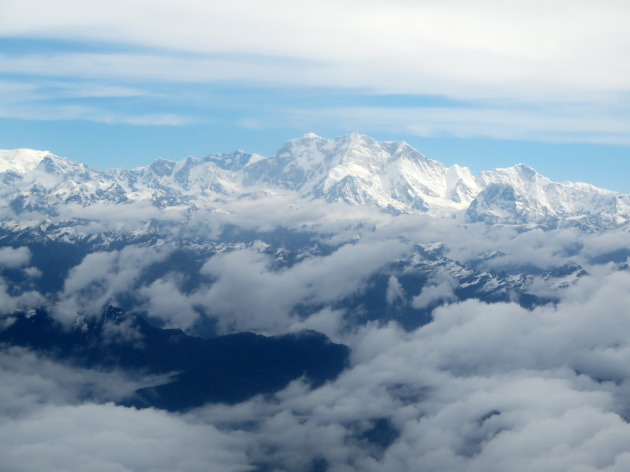 • Day 15. Saturday June 13th.
After breakfast, depart for Paro airport with a heart full with contentment, we depart the Land of The Thunder Dragon.  Departure for Bangkok and USA.
Making a journey is always about going from where we are now, to another place, a higher realm of consciousness…

Once we begin to see travel as an inner journey, it is possible to turn every trip into a spiritual practice- a hero's adventure that enlivens our hearts and enlarges our souls.

— Joseph Dispenza, The Way of The Traveler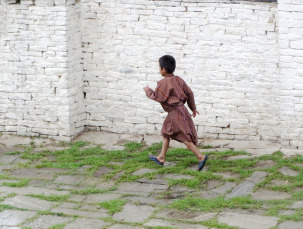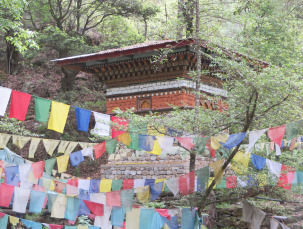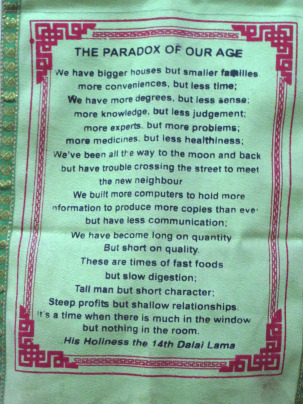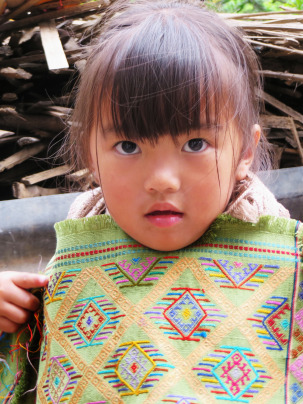 For more information about this rare and unique personal journey into the Kingdom of Bhutan, contact Charles Simmons and Marla Perry at 520-331-8338 or email : charles@nulltwoTruths.org