Why Bhutan? Called the Land of the Thunder Dragon, the Kingdom of Bhutan is the last intact, completely Buddhist nation and society in the Himalayas. Sunday, January 13, 2013 in a New York Times article called "The 46 Places to go in 2013," Bhutan was featured as #5, titled: "A pristine Buddhist enclave opens, with care." And on November 2, 2014, the New York Times featured a 9-page article on the Kingdom. Bhutan also made the New York Times' list at #9 of 53 places in the world as "compelling and travel worthy."
A pristine and serene land known for its profound Bhutanese hospitality, generosity, kindness and unique architecture, Bhutan only opened up to television and to the internet in 1999. Most Bhutanese speak four languages, including English, and so there is an ease, visiting and conversing with the locals, in markets, monasteries, and in the villages.
Three of Bhutan's most important contributions for outsiders to experience are:
Their Gross National Happiness (GNH) concept and initiatives, launched forty years ago, which is now being pollinated and embraced in the world: it is the filter through which the Bhutanese assess all development projects and opportunities. The Bhutanese have rejected offers from the Chinese and Japanese, for tens of millions of dollars, to open mountaineering to their highest peaks. No amount of dollars or gold can change this society's commitment to honor the sacredness of the Bhutanese Himalaya. Climbers are simply not allowed to climb peaks where the deities have lived for eons.
Bhutan's very special and gentle "secular Buddhism" and approach to compassion and mindfulness, which has vast wisdom and secular applications for us Westerners, in finding The Middle Way. At the same time, Tibetan Buddhism is well preserved in Bhutan, has great strength and is practiced in all its full, rich complexity, and is available in an auspicious way, to all curious pilgrims and travelers to the Kingdom.
Bhutan's stunning landscapes (three micro-climates: alpine; temperate; and sub-tropical) and vast national parks, are populated with lush, broad-leaf forests, cloud forests, immense bio-diversity: 300 species of medicinal plants, 5,400 plant species altogether; 46 species of rhododendrons; a great variety of birds, with 670 bird species recorded; and an abundance of protected mammals with wildlife corridors, including Bengal tigers, snow leopards, Himalayan Black bears, pandas, many varieties of primates, blue sheep, musk deer, water buffaloes, and yak. Yaks in the road … sitting and sunning themselves, on the "national highway."
It has been said that "Bhutan could become just like any other country, but no other country could be like Bhutan." Many of our past tour participants have characterized their experience with us in Bhutan as "transformational."
How Much does it cost? The 14-day Tour costs $4,195.00 per person, with double occupancy. The 5-Day Retreat fee is an additional $750.00 registration, which covers teachers' honorariums, their travel cost, their in-country Daily Tariff of $250.00 a day, rental of the Monastery Prayer Hall for the week, and contributions to benefiting charities.
Pricing is driven by the official Bhutan visitor Tariff of $250.00 a day, which, in part, pays for universal healthcare and universal education for Bhutanese citizens, is included in the $4,195. This is all-inclusive, and includes all meals and lodging, government tax, and English speaking Bhutanese guides. The tour package price also includes all in-country ground transportation, fees to our Bhutanese tour-travel company, all presentations, museum and temple entry fees, stipends for the presenters, lamas, monks, and scholars; and donations to the host monastery and to local nunneries and monasteries.
Complete list of costs, inclusions and exclusions.
Single occupancy add $695.00. For individuals traveling alone, who might prefer double occupancy, we will endeavor to find you a roommate. The price does not include $40.00 Bhutanese Visa, nor does it include airfare from the U.S. to Bangkok round-trip, nor does it include airfare from Bangkok to Paro, which is historically approximately $800, and will be published by the airline in May. Nor does it include travel insurance, which we highly recommend.
We encourage you to use frequent flyer miles, if you have them, to Bangkok. Currently U.S.–Bangkok airfare is $800.00 per person, and fluctuates, depending upon your departure city and also the time you purchase your ticket. The sooner you can purchase your airline ticket, the less you will be paying. There are additional "gateway cities," in addition to Bangkok, and these include Singapore, Kathmandu, Nepal, and Kolkata, India. Please contact us if you plan to enter from a gateway city other than Bangkok.
We encourage arriving early in Bangkok, preferably at least two days, to acclimate to the time zone changes. We can provide a list of self-touring spectacular and memorable Thai destinations, including several inexpensive small boutique Bangkok hotels. The counterpoint of Thai Buddhism and Bhutanese Buddhism is something to behold, and touring Bangkok and the outer regions, including Chiang Mai, if you plan the time for it, is a thrill.
We plan to have all group participants fly Bangkok, Thailand to Paro, Bhutan, together, arriving in Paro Wednesday morning, October 10th.
Passports. Anyone considering this Tour must have a valid passport, and their passport needs to be valid for at least six months after date of return. Many international travelers choose to buy trip insurance, and we recommend doing so. This insurance, though very rarely needed or used, is for the possibility a traveler becoming ill during a tour. Any hospital and medical expenses are the traveler's responsibility.
Bhutan Tourist Visa. Your Bhutan Tourist Visa will be applied for after final trip payment has been received. We will need a color, high-resolution, scanned copy of your passport details information page containing your photo, with your deposit, in order to start the Bhutan visa process.
The 5-Day Rare Retreat Theme, "Cultivating Compassion: Tradition, Science, and the Divine Feminine."
A rare "conversation" dialogue between Western teachers and highly respected English-speaking Bhutanese lamas, monks, and scholars.
Western Teachers will be participating fully throughout the Pilgrimage and the Retreat.
This precious five-day retreat in the heart of the last Buddhist kingdom introduces the visitor to the inner compassion of the human heart through three methods: traditional awakened heart practices (bodhicitta), the findings of contemporary science, and invoking the divine feminine of the bodhisattva goddesses of Tara and the Diamond Sow. The retreat will include accessible meditation teaching and practice, an introduction to scientific discoveries, and ceremonial practices indigenous to the kingdom of Bhutan.
In the context of current societal individualism and loneliness, and despair about political, environmental, and social dysfunctionality, we will explore the following topics in dialogue, dharma talks, and meditations:
Awakening our connection with all sentient and all living beings, and cherishing them;
Self-compassion as the basis for compassion for others and for the world;
The experience of the awakened heart, bodhicitta, and its cultivation in meditation;
Exploring the neurological basis of compassion, and how compassion practice changes the brain;
Invoking the power of the Divine Feminine to engender compassion, drawing on the goddess Tara and the sky-goer (dakini) Diamond Sow;
Selfless compassion as an engaged path of Integrity and Responsibility;
Social compassion in Bhutan's spiritual ecology of Gross National Happiness
Bringing compassion back home to heal our global community and ecology.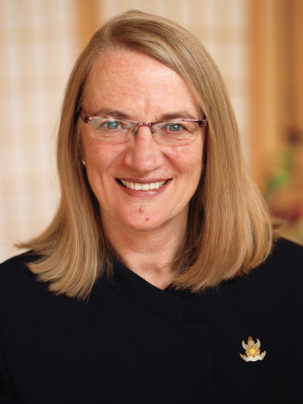 Acharya Judith Simmer-Brown, Ph.D., author of Dakini's Warm Breath: The Feminine Principle in Tibetan Buddhism, and senior student of Venerable Chogyam Trungpa Rinpoche. Judith is completing 40 years of wisdom transmission on the faculty of Naropa University in Boulder, Colorado. Judith has been to Bhutan previously, as part of a team of Western educators invited into the Kingdom and guiding in the development of Bhutan's emerging formal higher education.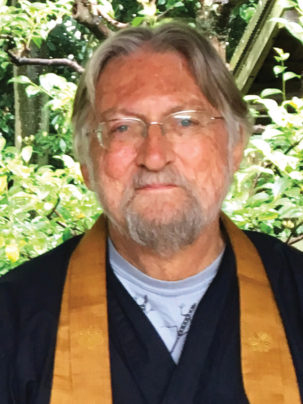 Sensei Al Kaszniak, Ph.D., Professor Emeritus at the University of Arizona Departments of Psychology, Neurology, and Psychiatry, has served for several years as chief academic officer for the Mind and Life Institute, a collaboration between contemplatives and neuroscience, founded by His Holiness, the Dalai Lama. Al is the spiritual leader of the Tucson Upaya Zen Sangha, and has served on the Board of the University of Arizona Center for Compassion Studies;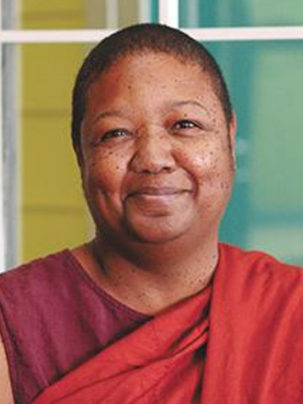 Venerable Dr. Pannavati Bhikkhuni, co-Abbot of Embracing Simplicity Hermitage in Hendersonville, NC .
Ven. Dr. Pannavati, a former Christian pastor, is co-founder and co-Abbot of Embracing Simplicity Hermitage; and Co-Director of Heartwood Refuge, a new intentional community, and residential retreat and conference center in Hendersonville, NC. She is president of the Treasure Human Life Foundation. An African-American, female Buddhist monk ordained in the Theravada and Chan traditions, she remains a disciple of Great Master Kuang Seng, continues Vajrayana empowerments and teachings with beloved Rinpoche Zhaxi Zhouma and received transmission from Roshi Bernie Glassman of Zen Peacemaker.
Ven. Pannavati is both contemplative and empowered for compassionate service. She conducts retreats nationally at over 50 centers and churches each year sharing living truths that are deep, yet apprehendable. She advises the cultivation of both wisdom and compassionate action. She believes is it fine to sit in temples and meditate and pray when things are good; when they are not, we are compelled to get off our pillows and do something. Let our actions line up with our intentions.
The October 2018 Bhutan Pilgrimage and Retreat will offer meditations, mindfulness movement experiences, teachings, dialogue, and transmissions.
The 5-Day Retreat and will include an optional morning sit before breakfast, two morning teachings approximately 1-1/2 hours each; two afternoon sessions approximately 1-1/2 hours each; and an early evening check-in assimilating the day's teachings into participants' practice. In addition, there will be related sightseeing during retreat week to sacred sites, keeping the integrity of the retreat week boundaries and continuity of teachings.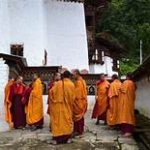 Among sacred sites during retreat week, we will visit Cheri Monastery, also called Chagri Dorjenden Monastery, established 1620, established by Ngawang Namgyal, founder of the Bhutanese state. Cheri Monastery is home to many sacred relics, located north of Thimphu. Cheri is a meditation center for higher level Buddhist studies, accessible by a gentle hike through the forest. A visit to Cheri is spiritually purifying. Many young reincarnated masters study here.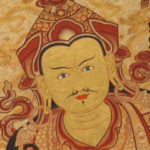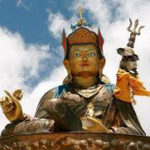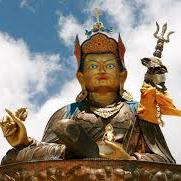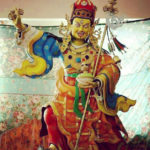 The Cheri Monastery site was visited by Guru Rinpoche, the precious saint of Bhutan, who introduced Buddhism into Bhutan, and who is also called Padmasambhava, in the 8th Century. He flew into Bhutan on the back of a tigress, his consort.
There will be deepening conversations about bringing compassion, altruism and resilience into your professional and personal practice.
Payment Schedule. To reserve your place, a deposit of $1,500.00 is required, per person, Double Occupancy. For Single Occupancy, $1,800 deposit is required, to reserve your place. Checks are to be made out to Two Truths LLC, and mailed to: P.O. Box 70233, Tucson, Arizona, 85737. Please note that we will be competing for limited Bhutan airline seat reservations, and limited hotel space, since October is a very popular travel season in the Kingdom of Bhutan. Please see our Detailed Itinerary.
Participants outside the USA can make international bank wire payments. Contact us for details. Those who wish to pay by PayPal and possibly gain travel insurance and mileage points through their credit cards, please contact us. Paypal charges 3% for this service.
Accordingly, we will ask all deposits to be made no later than July 3, 2018 in order for us to reserve and pre-pay the Bhutan airline seats and hotel rooms. At the time of deposit we will need for you to also email a scan (hi-resolution) of your color passport page (in color), to us for visa application. We will send your passport scans to the Royal government of Bhutan, along with payment deposits.
Final payment must be made by August 30, 2018. Final payment will be your balance due plus $40.00 for the Bhutanese Visa. Please note that the Tour-Retreat will have limited spots, due to Bhutan airline and hotel availability.
We can guide you on the phone, as to your flight options into Bangkok, and assist matching up fellow travelers together where possible, leaving from their departure cities. Some tour participants wish to depart together, wherever possible. The Bhutanese air tickets (Druk Air and Bhutan Tashi Air) and travel documents/Bhutan visa will be issued 45 days prior to departure from the U.S.
We are requesting that the Bangkok–Bhutan airfare be paid by July 31st (in order to secure limited seats) in a check to: TwoTruths LLC. This will enable us to make one wire bank transfer to the Bank of Bhutan, to cover everyone's Bangkok–Paro roundtrip airfares. No one is allowed to board the flight from Bangkok–Paro, Bhutan without having a Bhutanese Visa, to be issued as a group boarding, to Two Truths. These are the Bhutanese Royal government's rules to enter the Kingdom. We will be sending a second wire transfer of everyone's hotel reservations to Bhutan over the summer.
Return Flight Information. For your return planning purposes, as you shop for roundtrip flights to and from Bangkok, please note that we depart Paro, Bhutan Tuesday morning, October 23, 2018. Please do not schedule a flight onward that day. We suggest you schedule your return flight for Wednesday, October 24th.
Cambodia Post Trip: For those of you registering for the Cambodia–Angkor Wat Post Trip, we depart for Cambodia Wednesday morning, October 24th. (Very limited availability into Cambodia.)
Refund Policy:
For any reason, tour payments will be 100% refundable with written notice, until July 31st, less $100 administrative fee per person.
If written cancellation notice is received between August 1 and August 20th there will be a 50% refund and also a $100.00 per person administrative fee.
Effective August 21st, payments are 100% non-refundable, as we are required to purchase your Bangkok–Paro air tickets as soon as your deposit is made, and these tickets are non-refundable. Deposits to hotels, and ground transport will already have been committed. Please note that airline seats and hotel rooms can be very limited in Bhutan in October.
Clothing, Currency, and Special Needs. We recommend packing layered clothing, for comfort walking, touring, leisure time, and hiking. October day temperatures in western and central Bhutan ranges between 60–70 degrees, depending on location, and evenings from 50 to 60 degrees. Day temperatures in Bangkok can reach a humid 90 degrees and evenings, a balmy 75 degrees. We have an enchanting self-guided Thai destination activities list to share with you, for the days before the beginning of the Pilgrimage Tour.
The 18-seater Toyota Cruisers are very comfortable, and have been a great option for those not wanting to walk or hike short distances, or to nearby destinations. We will be in various temperature zones in October, briefly passing through mountain passes and much of the time in valleys and high valleys. Bhutan typically has only four days in October with light brief showers.
We are committed to a small group size travel experience and limit van occupancy to 15 tour participants. Because of the Retreat, more than 15 individuals will participate in this tour. Each van will travel autonomously and visit restaurants, sacred places and markets independently. We will gather at the Retreat as a whole community creating sacred togetherness.
Regarding Health and Traveling: We each have our own unique body and possible health challenges, and we encourage you to consult your healthcare provider and or your local international health travel office.
Having said that, here is what we have found:
Hepatitis A vaccine is recommended by the Center for Disease Control (CDC) for most travelers including those with "standard itineraries and accommodations." Hepatitis A is transmitted through contaminated food and water and via person-to-person contact.
We will not be in areas of Thailand where there is identified risk for malaria. There are available malaria prophylaxis drugs, if you choose, prior to departure.
Typhoid vaccine is recommended for "adventurous eaters"… i.e. "street food," although we do not recommend eating "street food." Typhoid is transmitted through contaminated food and water. We recommend drinking only bottled water. Please bring a re-useable bottle/ container from home, for water, so we can refill in the mornings at hotel trustworthy water sources, reducing the utilization of plastic bottlea (waste). Additional bottled water will be available on our touring vans, during the day.
The estimated risk for malaria for American travelers in Thailand and Cambodia, is "low." There is no risk of malaria in Bhutan. There is also no risk of malaria in Phnom Penh, and Angkor Wat, Cambodia.
We will be visiting Battambang, Cambodia, known for its heritage and sacred sites, where malaria exposure is possible. You may want to consider Atovaquone-Proguanil or Doxycyline.
Again, consult your medical provider regarding applications and possible side effects. We will wear long sleeves and long pants and socks in the evening, and use mosquito repellent in Bangkok and Cambodia.
If you believe you might have difficulty with elevations of 7,000 feet in Bhutan, you may want to research prophylaxis treatments for possible altitude sickness. Typically, we will be sleeping in lodges below 6,000 feet.
We look forward to safe, healthy, and rewarding travels with you.
Who Comes? Participants come for all kinds of reasons: Bhutan is on their bucket list; curiosity about the last intact Buddhist nation, and also the world's youngest democracy. Or, a desire to hike in pristine old growth forests; or taste Bhutan's expression of spiritual ecology; or a glimpse for beginning meditators; or "coming home" for long-time meditators and Buddhists. We endeavor to support each person's aspiration in Bhutan, including separate itineraries or secular activities for spouses and partners.
The Bhutanese currency is keyed to the Indian rupee, since India is their major trading partner. There are a few ATMs in-country and also Bhutanese currency can be bought at the Paro airport and re-sold back, also at the Paro airport, with no commissions or penalty. Numerous shops in Paro and also in the capital, Thimphu, accept credit cards.
We are sensitive to individual physical abilities, regarding walking and hiking. As mentioned, travel will be in a comfortable temperature-controlled modern vans, and we pride our tours in accommodating individual needs for resting, walking, diet, and special needs. The 5-day retreat will be held at 2,195 meters altitude, which is 7,200 feet. Please consult your physician about altitude issues. Travel itinerary does not include rigorous exercise. Any walking is leisurely, and at your own pace.
We shall provide a detailed list and narrative, as well as an elaborate bibliography and recommended reading list of Bhutanese and Himalayan culture, Buddhism, archeology, arts, and Bhutan travel information, to each tour participant, upon receipt of their deposit.
Wi-fi is prevalent and cell phones work surprisingly well in Bhutan.
There are no mandatory health requirements: No immunizations for Yellow Fever, Dengue, Hepatitis, etc., are needed for either Bangkok or Bhutan.
See the Detailed Itinerary for specific days' activities. Your days can be as filled, or as restful and contemplative, as you wish.
We will be sending additional information in July regarding what to expect with airline baggage allowances, electrical adapters for your devices, a list of hotels and contacts for your people at home, and shopping and cultural tips.
Many thanks and please don't hesitate with your questions: charles@nulltwoTruths.org or (520) 331-8338 in Tucson, Arizona.