"The world has few secrets left … Bhutan is one of them."
— Katie Hickman, Dreams of the Peaceful Dragon – A Journey into Bhutan
Day 1. Wednesday, October 4.
Morning departure from Bangkok Suvarnabhumi International Airport to Paro, Bhutan. Paro hotel check-in. Visit the National Museum of Bhutan, and attend talk by Khenpo Phuntsok Tashi, Director of the museum and prolific author of numerous books on traditional sacred dances of Bhutan, traditional arts and crafts, Buddhism ("Journey to Liberation"), and the importance of Gross National Happiness as a measurable metric and societal aspiration.
The nation's premier museum is in the renovated, ancient Ta-Dzong building built in 1649 as a round watchtower, one of the most beautiful buildings to be found in the Himalayas.
Welcome dinner.


Day 2. Thursday, October 5.
Morning flight departure from Paro to Bumthang, the spiritual heartland of the kingdom and confluence of four sacred valleys.
Bumthang is home to some of the oldest and most precious Buddhist temples and monasteries, relics from Guru (Rinpoche) Padmasambhava's visit in the mid-8th Century, and locations of his teachings and practice, which are now sacred pilgrimage sites.
Padmasambhava is particularly important in Bhutan and Tibet – having brought the Vajrayana views of human potentials, he pacified the land, and brought inner and outer healing.
The result was widespread adoption of his tantric, yogic, and often shamanic insight meditation practice of knowing the mind, contributing to a deeply mindful and devotional culture, known for its inner development and peace. In return, the Bhutanese offer Guru Rinpoche the highest forms of devotion.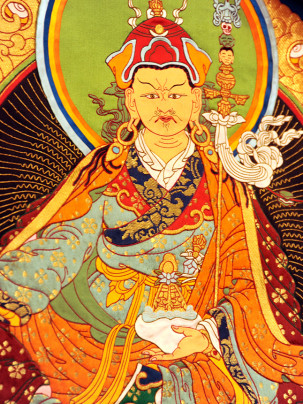 We will attend the rare Thangbi Mani (Tshechu) Sacred Dance Festival in the village of Thangbi.
This particular Tshechu consecrates the wish for a prosperous harvest. The Festival is a visual feast, and includes a fire blessing (Mewang) ceremony and the Black Hat Dance celebrating the elimination of obstacles and misconceptions that cause suffering.
Tshechus are spectacularly colorful annual festivals which include large social gatherings, and markets featuring regional foods and crafts. We will see costumed masked dances, which re-enact moral vignettes, providing us with insights into village life in the 700's A.D.
Guru Rinpoche, who brought Buddhism to Bhutan in the 740's A.D., organized the first Tshechu in Bumthang after performing a series of dances, restoring the health of dying King Sindu Raja. Guru Rinpoche's dances became the Cham dances, depicting the glory of the eight manifestations of Buddha, and continue to be performed today, 1,300 years later.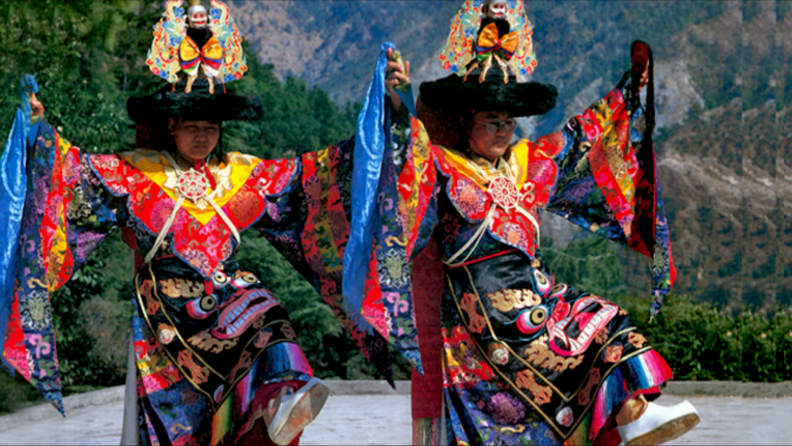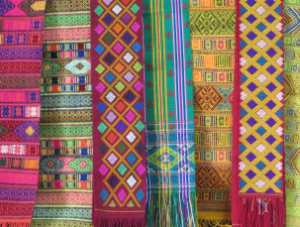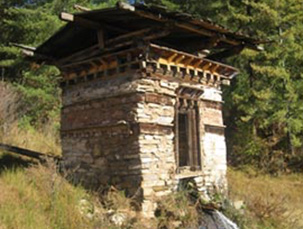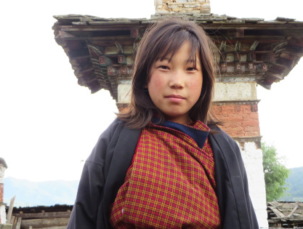 Day 3. Friday, October 6.
After breakfast, we will drive through Chhumey Valley, and visit a village with weavers and a handicrafts trading post, a treasure trove of varied authentic, museum-quality handicrafts (traditional masks, textiles, silver jewelry, drums, and folk art) from central and northern Bhutan.

We will visit Tharpaling Monastery, translated as "place of awakening," one of the most revered monasteries in Bhutan (elevation 11,800 feet) and founded by Longchen Rabjam in the 1300s. Longchen wrote "The Seven Treasures," which encapsulate the previous 600 years of Tibetan Buddhist thought, in a nearby cave, and Longchen became the major teacher of the Nyingpa School of Tibetan Buddhism.
It is here that Guru Rinpoche is also known to have meditated. Over the centuries, Tharpaling Monastery has been a sacred place of meditation and contemplative practice, with nearby fresco-lined caves visited by many pilgrims, lamas, monks, and scholars, including Ven. Dilgo Khyentse Rinpoche, the beloved Tibetan mentor of the Dalai Lama.
We will have a private audience with Lama Tsheltrim Jamtsho, the guiding teacher of Tharpaling Monastery, whose name means "an ocean beyond comparison … one observing all vows." The Lama will join us for a picnic lunch in a meadow, where he will share his wisdom.


Day 4. Saturday, October 7.
After breakfast, we will drive to the fertile Tang Valley, with its abundant buckwheat fields, blue pine, oak, and hemlock trees, bamboo and little hamlets.
In the morning we will visit Pema Choling Shedra Nunnery, located near Bebzur village. In the 15th Century a prophesy was made by Pema Lingpa, known as the patron saint of Bhutan, that one day in the future there will be a great learning center for women, in the center of the sacred Tang Valley.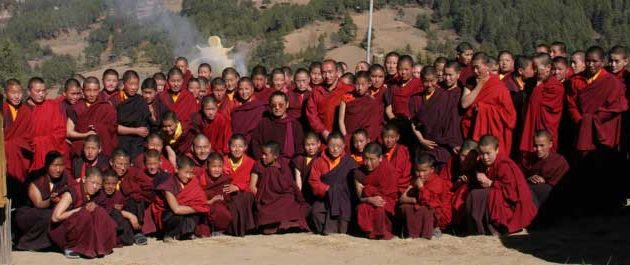 Today the monastic school for nuns is thriving in rammed earth buildings with traditional woodwork and artistry in the Bhutanese style. We will interact with the nun community, totaling more than one hundred women, between the ages of 12 and 70 years of age. They follow the Nyingma Peling tradition with a nine year academic course and perform prayers and rituals in the nunnery as well as for the villagers.
In the afternoon we will visit the Ogyen Choling village and Museum, a profoundly important cultural and historic site providing rare glimpses into Bhutanese lifestyles and conditions of landed and noble Bhutanese families, during the 16th through the 19th Centuries.
The recorded history of Ogyen Choling begins with the visit of the great Tibetan master of Buddhism, Longchen Rabjam (1308-63). He is the most celebrated writer and philosopher of the Nyingmapa school and is regarded as the synthesizer of the doctrine and methods of Dzogchen School of Great Perfection.
In the complex, we will view the Main Temple, with its symbols of longevity, and view the guardians of the four directions. The chapel is dedicated to the female meditational deity Drolma or Tara. Tara is regarded as the embodiment of all the Buddhas' enlightened mind and activity. It is believed that she took a vow to attain Buddhahood in female form. She is associated with pristine cognition and compassion, and often referred to as the "mother" of all Buddhas.
Tour of the Ogyen Choling with its benefactor, Kunzang Choden, accomplished author and guiding inspiration for this family-owned cultural jewel, will introduce us to traditional methods of dyeing and weaving, grain storage, tools and agricultural implements, the salt trade with Tibet, and how grains became an expression of wealth, power, food security and cultural stability.
We will observe ancient musical instruments, traditional dance costumes, and traditional printing and ritual objects.
Lodging overnight in the Tang Valley.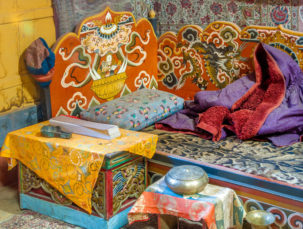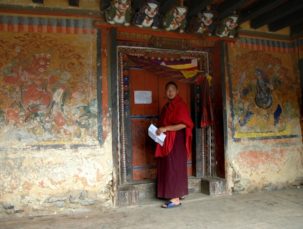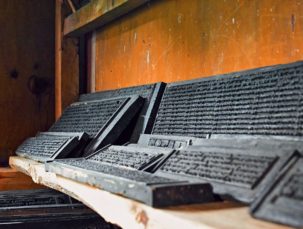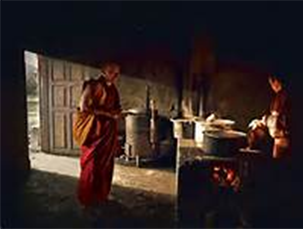 Day 5. Sunday, October 8.
After breakfast, we will hike in the forest, a perfect meditation place. The walk ends with a picnic lunch in a tranquil meadow.
After lunch we visit Membartsho, known as 'Burning Lake', an inspired holy place where sacred scriptures, hidden by Guru Rinpoche in the 8th Century, were recovered by Terton Pema Lingpa in the 15th Century.
The story has it that Pema Lingpa had a dream that he would find a treasure, where a wooden bridge spans a river pool. He ventured into the river pool with a lighted butter lamp, saying if he were an apparition of evil, the lamp would be snuffed out. If not, it would continue to burn as he re-surfaced from the water.
Pema Lingpa dove into the river water pool and emerged with the treasures, and the butter lamp still burning.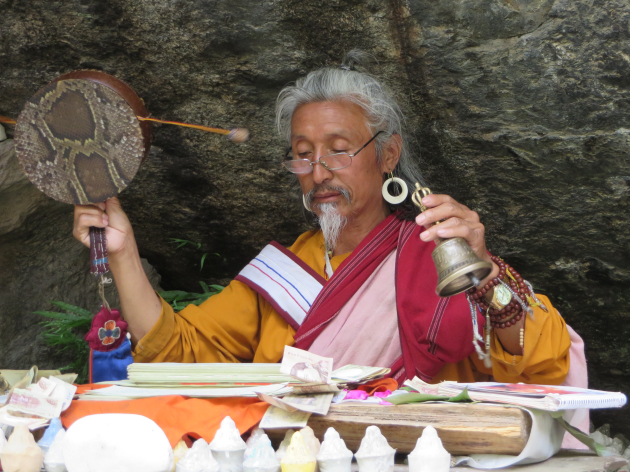 The importance of Terton Pema Lingpa reaches back into the ancient mists of Bhutanese history, and forward, into the present: on the tenth day of the first month of autumn in a Monkey Year, Guru Rinpoche appeared before Pema Lingpa at the holy site, Mebar Tsho, blessed him, and placed in his hands an inventory of one hundred and eight major hidden Tibetan treasures for future discovery at auspicious times.
We are living in these auspicious times.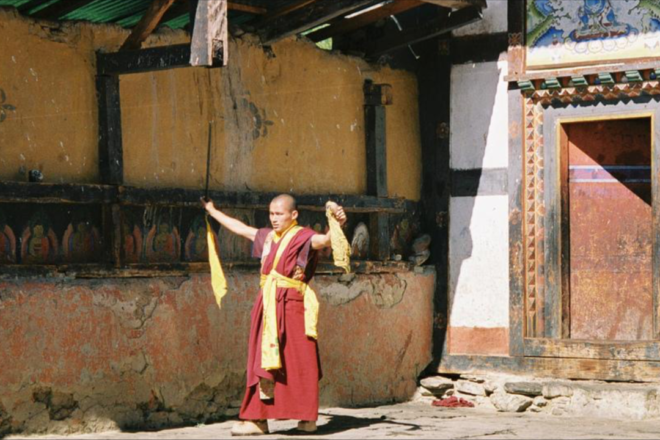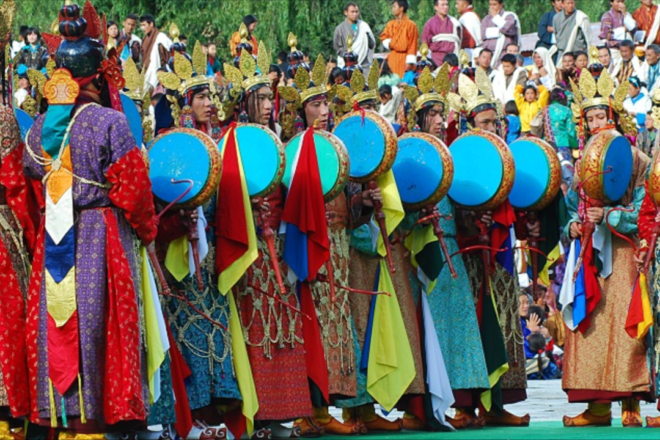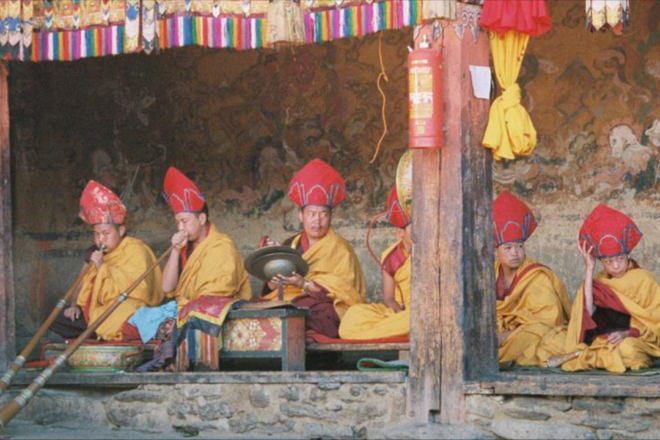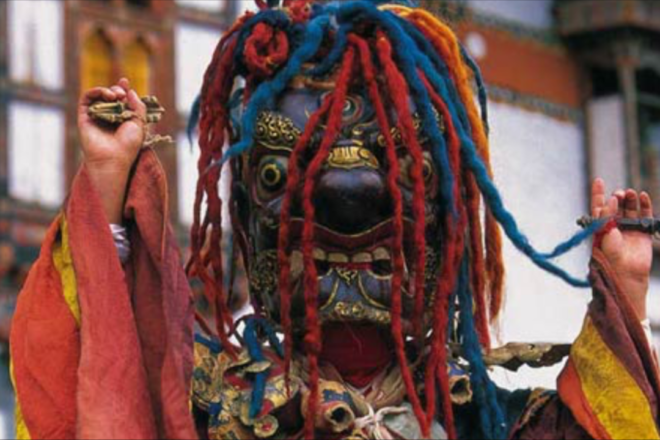 Late afternoon visit to Kurjey Lhakhang, another sacred monastery, which comprises three temples: The oldest one was built in 1652 on the rock face where Guru Rinpoche meditated. The second temple was built on the site of a cave containing a rock with the imprint of Guru Rinpoche's body, and is therefore the holiest. The third temple was built by the Queen Mother Ashi Kesang Choden Wangchuck. The three temples are surrounded by a vast wall with 108 chortens or stupas.
Check in to Retreat lodging at Lhodrak Kharchu. Dinner.


Day 6 –Day 10. Monday, October 9–Friday, October 13.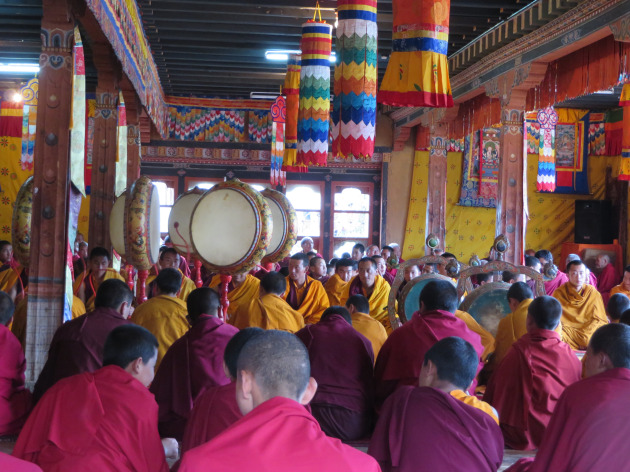 5-Day Retreat
"Nurturing Bodhichitta in Times of Challenge"
Inter-connectedness of all beings • Awakening to courage, wisdom, generosity, and right action • Compassion for self and others as we heal together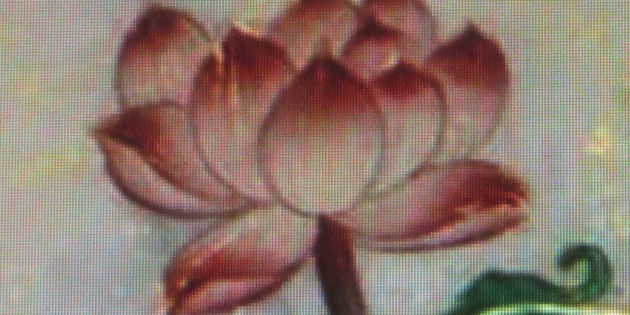 The 5-Day Retreat will be a rare opportunity for the Tour participants to be hosted at the venerated Lhodrak Kharchu Monastery's glorious Prayer Hall, home to more than 400 monks.
The Retreat will be a time to interact with the Western and Bhutanese teachers, lamas, nuns, monks, and scholars, while they provide teachings, meditation, transmissions, and engage in conversational dialogues.
One's destination is never a place but a new way of looking at things.
— Playwright and author Henry Miller
The essence of retreat is setting up a boundary … we are talking about a boundary of time, setting up a boundary between past and future, which ideally means we remain in the present.
— Dzongsar Khyentse Rinpoche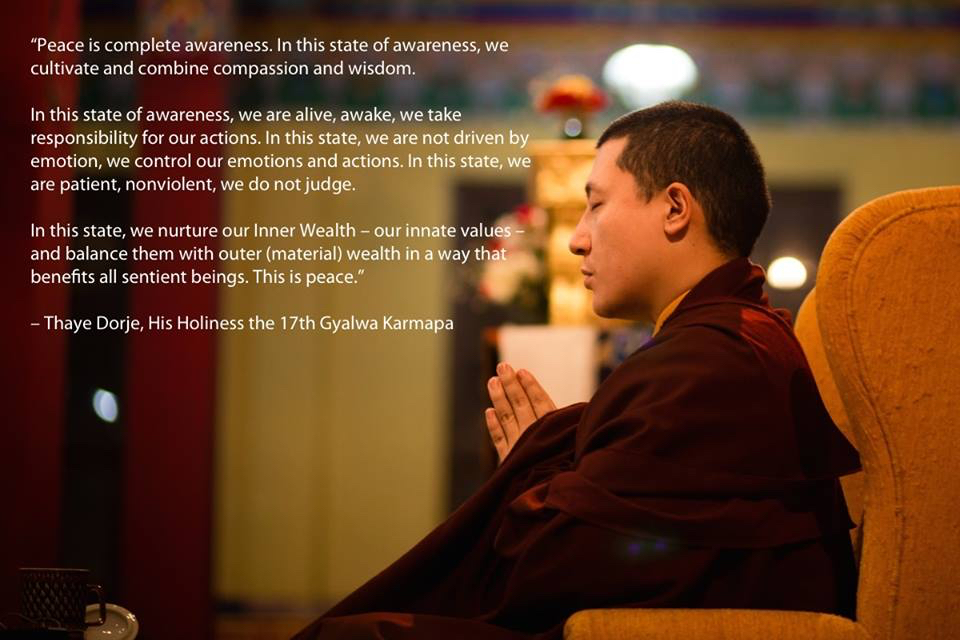 Retreat Teachers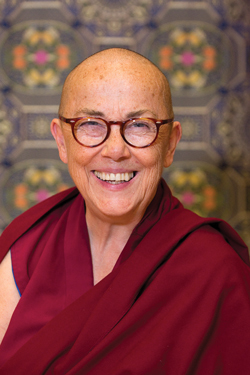 Venerable Robina Courtin (born in Melbourne, Australia), is a Buddhist nun in the Tibetan Gelugpa tradition.
In 1978 Ven. Robina was ordained at Tushita Meditation Centre in Dharamsala. In 1996 she founded the Liberation Prison Project, which she ran until 2009.
Ven. Robina has co-authored several books, including "How To Meditate: A Practical Guide", "Becoming The Compassion Buddha: Tantric Mahamudra for Everyday Life", and "The Bliss of Inner Fire: Heart Practice of the Six Yogas of Naropa".
A sampling of Ven. Robina's profound and approachable teachings can be viewed on You Tube, beginning with "Unraveling Our Emotions", "Live a Life True To Yourself", "Working With Disturbing Emotions" and "Living Radically – The Open Mind."
Ven. Robina currently teaches world-wide, including France, Kathmandu, Nepal, and Dharamsala, and South Africa.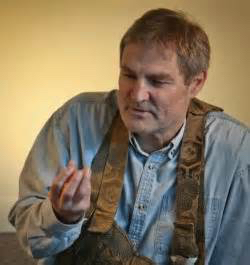 Roshi John Tarrant was born in Australia to an old Tasmanian family. He earned a Ph.D. in psychology at Saybrook Institute, in San Francisco. For 20 years he worked as a Jungian therapist, doing dream analysis, and developing his teaching of Zen koans.
In 1987 Roshi John founded an organization devoted to koan work and the arts, which evolved into the Pacific Zen Institute in Santa Rosa, California, where he is the spiritual teacher. He has spent many years exploring how koans are pertinent to modern life and current, real world challenges. Roshi John has an optimism about infinite possibilities, beyond thinking, that is both fresh and also authentic.
Roshi John Tarrant has written "Bring Me The Rhinoceros" and also "The Light Inside the Dark". Zenosaurus, is his blog on how to work with koans in a life changing way. Tarrantworks.com is the site of his poems and articles. Along with his You Tube podcasts, they will give you insight into Roshi John's lightness, joyfulness, and the wisdom of his teachings. Please consider signing up for Roshi John's podcast talks, for further insight, by going to Pacific Zen Institute's web page, and also his talks recorded by going to both: Livestream John Tarrant, and also You Tube John Tarrant.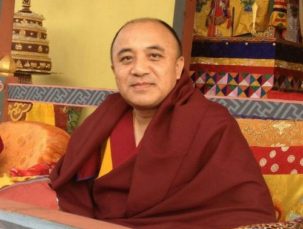 H.H.Namkhai Nyingpo Rinpoche is the spiritual head of Lhodrak Kharchu Monastery, and the founder of Tshokey Dorji Foundation. The lineage of Namkhai, dates back to a disciple of Guru Rinpoche. H.H. Namkhai Nyingpo is the 7th reincarnation, and has been recognized by the 16th Karmapa.
The first Namkhai Nyingpo was one of the close five heart sons and one of the twenty-five principal disciples of Guru Padmasambhava, in the 8th Century. Most of his incarnates were born in the province of Lhodrak in the south of Tibet, and hence, the guiding vision in creating Kharchu II, in Bumthang, Bhutan.
At the age of eight, H.H. Namkhai received the Kalachakra Empowerment teachings from H.H. the Dalai Lama. In many ways, H.H. Namkhai is the holder of the wisdom of Dilgo Khyentse Rinpoche, his root teacher, and shares the impartial lineage of all four key schools of Tibetan Buddhism.
H.H. Namkhai Nyingpo Rinpoche has been in personal retreat for several years, and will participate in our October retreat, and has agreed to give our group teachings, empowerments, and transmissions. We are blessed in having this rare and profound opportunity.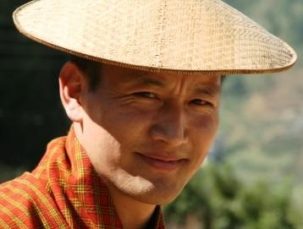 Lopen Dr. Karma Phuntsho Ph.D., is the founder of The Loden Foundation, an N.G.O. incubator for small emerging Bhutanese enterprises, and also founder of Shejun Agency, an N.G.O. dedicated to the documentation and research of Bhutan's rich cultural heritage, and the creation of a digital repository of Bhutan's written and oral cultures.
Dr. Karma, is a Bhutanese Tibetan Buddhist scholar with a Ph.D., earned from Oxford University. He is a former monk, who speaks and writes in eleven languages, and has written the definitive "History of Bhutan", published by Random House in 2013. Dr. Karma is on the faculty of Cambridge University and has an abiding interest in how the West is impacting Bhutanese life, including how it is affecting his tiny ancestral village of Ura.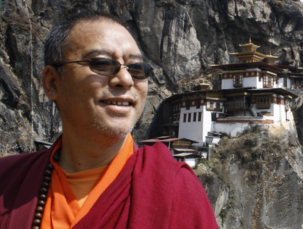 Khenpo Phuntsok Tashi studied with numerous accomplished Buddhist masters within and outside of Bhutan, including Theravada and Zen traditions. Khenpo is non-sectarian with a master's degree in Buddhist philosophy. He is one of the educators of the younger generation in Buddhism and the culture of Bhutan. Khenpo speaks world-wide.
Khenpo provides lucid and profound teachings on meditation, history and culture of Bhutan- including Gross National Happiness (GNH), the lens through which all is viewed in Bhutan. He is a scholar and prolific author, and Director of the National Museum of Bhutan. Khenpo's books include "Journey to Liberation" and "Invoking Happiness and the Sacred Mask Dance Festivals".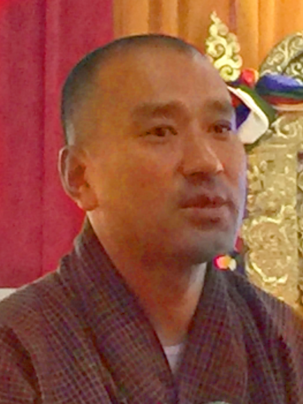 Tshering Tashi is part of the new generation of Bhutanese cultural and historical writers, sharing their insights in giving context to the legacy and profound gifts Bhutan offers to humanity. Tshering and his father represent two generations of trusted 'consiglieres' to the royal family.
This special access has given Tshering Tashi an intimacy into four generations of royal family (and everyday life) archives, allowing him to weave together a most compelling biography of the 4th King, often called "The Philosopher King". The book, published in 2015 is titled "The Bodhisattva King of Bhutan".
Tshering Tashi's auspicious work has included gathering 34 ancient, sacred portable shrines called 'Tashigomangs', dating from the 16th Century. Lay monks would carry these on their backs, going from village to village, chanting the sacred mantra of Avalokitesh. Tshering Tashi will participate in the retreat, sharing his cultural research and historic insights with our group.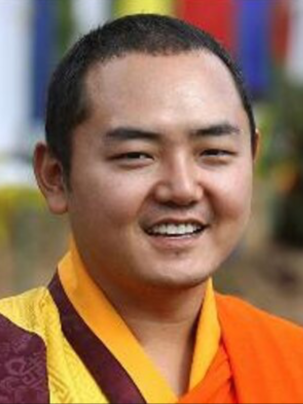 His Eminence (H.E.), Gyalwa Dokhampa, known as Kyabje Khamtrul Rinpoche, is one of the most approachable contemporary spiritual masters of the Drukpa lineage.
In his book, "The Restful Mind" published in 2013, H.E. dives deeply into 'the restless mind', 'outer ego and inner nature', 'desires and attachment', 'laughing like nobody's business', 'calm abiding', 'the wisdom of your emotions', and 'the power of intention'.
Khamtrul Rinpoche was recognized by His Holiness the Dalai Lama as the ninth incarnartion of the Gyalwa Dokhampa. Rinpoche completed a nine year course to attain his Master's Degree in Buddhist Philosophy from Tango Monastic University, Royal Kingdom of Bhutan.
If you are interested in his teachings and the October Bhutan Retreat, you might begin with two of his You Tube talks: "Life Offtrack" and also "Bodhisattva Way of Life".
Retreat Theme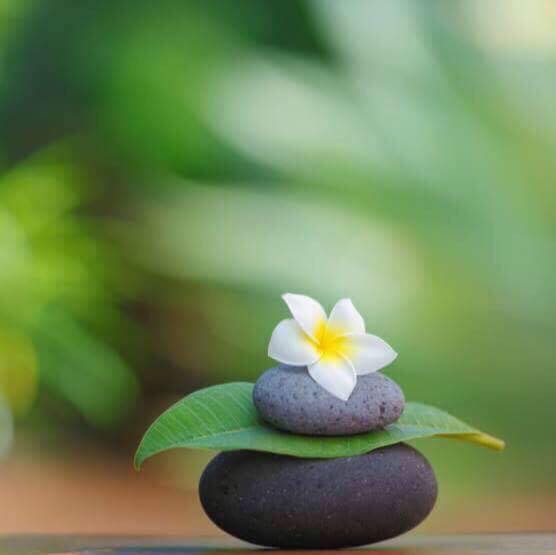 The 5-Day retreat, "Nurturing Bodhichitta in Times of Challenge" will be a time for absorbing the teachings and dialogues, finding equilibrium, equanimity and balance in our process of personal transformation.
This will be a time to cultivate the conditions for developing skillful means' introspection, and allowing access to the creative power within each of us.
Our aspirations for retreat participants include:
Realizing our capacity to change ourselves and our world and embodying our ability to make it whatever we want it to be.
This is illustrated in the following:
Do what you want to become and you will become what you are doing.
The Retreat will hopefully enable participants to discover what one's own next right action is, and clarify one's thoughts about managing complex situations. The Retreat will allow one to step into a community of fellow journeyers.
Retreat Schedule
The anticipated retreat schedule will include the following. Please be open to variability, as new auspicious opportunities may arise.
---
7- 7:45 am • (Optional) Sitting Meditation.
---
8- 8:45 am • Breakfast adjacent to Monastery.
---
9- 10:30 am • 1st Morning Session.
---
10:30- 11 am • Break
---
11- 12:30 pm • 2nd Morning Session.
---
12:30- 1:30 pm • Lunch.
---
1:45- 3:15 pm • Afternoon Session.
---
3:15- 3:45 pm • Break.
---
3:45- 4:15 pm • Guided Walking Meditation.
---
5- 6:30 pm • Dinner
---
7- 8:30 pm • Interactive discussion between retreat participants and teachers.
---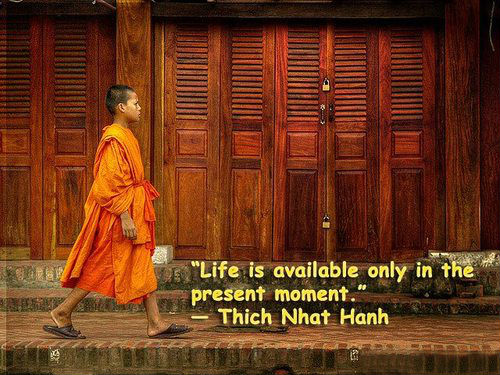 Day 11. Saturday, October 14.
After breakfast we will drive to Ura, the ancestral village of Lopen Karma Phuntsho, the first Bhutanese to receive a Ph.D from Oxford. Dr. Karma has written the definitive History of Bhutan (Random House, 2013), and is the founder of two N.G.O.'s: The Loden Foundation, an incubator for Bhutanese small businesses, and the Shejun Agency, which documents and researches Bhutan's cultures.
Dr. Karma will lead us in a tour of his village of Ura. His precious family and their friends will prepare an authentic meal for our group. The day will end with his sharing insights into growing up in rural Bhutan and present day contemporary life and issues. The villagers will perform traditional dance offerings.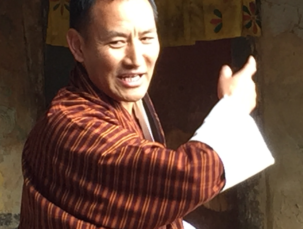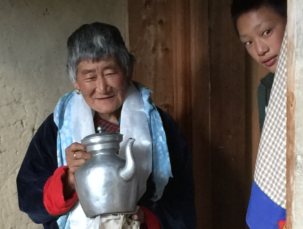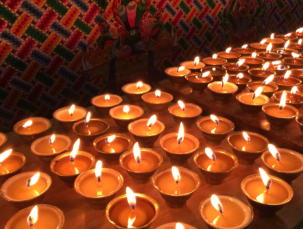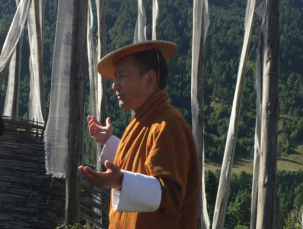 Day 12. Sunday, October 15.
After breakfast we will fly back west, to Paro.
From Paro we will drive to the spectacular Tachogang Lhakhang Bridge across the Pa Chu River. This stunning suspension bridge is a restoration of the original, which was built in the 15th Century. The nearby temple is privately run by descendants of Thangtong Gyalpo (1385-1464).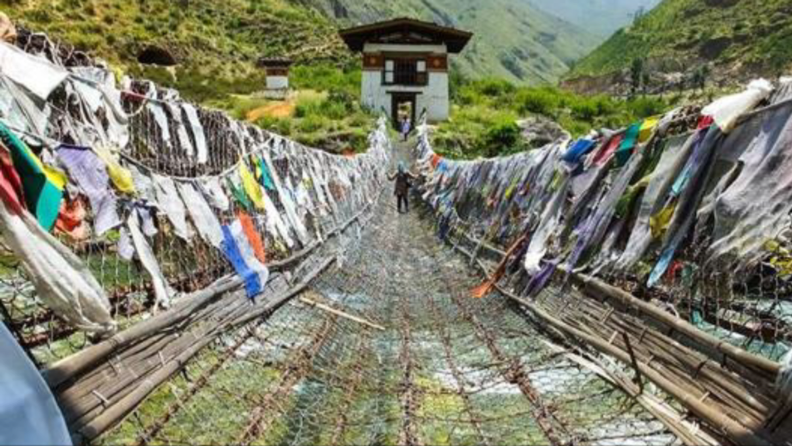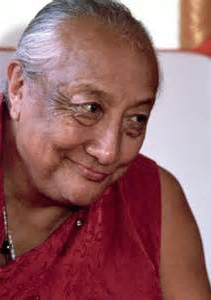 The afternoon will be a time to visit the home of Ven. Dilgo Khytense- a national and international shrine.
Other afternoon options might be a visit to downtown Paro, with many shopping and gallery opportunities. This might also be a time for hiking in the Blue Pine Forest and rice paddies; resting, walking, meditating, or journaling.


Day 13. Monday, October 16.
After breakfast, a hike up Taktsang Monastery, lovingly called 'Tiger's Nest', as the place Guru Padmasambhava is said to have flown to, on the back of his (consort) tiger.
It is here that Guru Rinpoche meditated; and this half-day excursion through the forest is quite magical and auspicious for all who make the pilgrimage. There are ponies to transport one half way.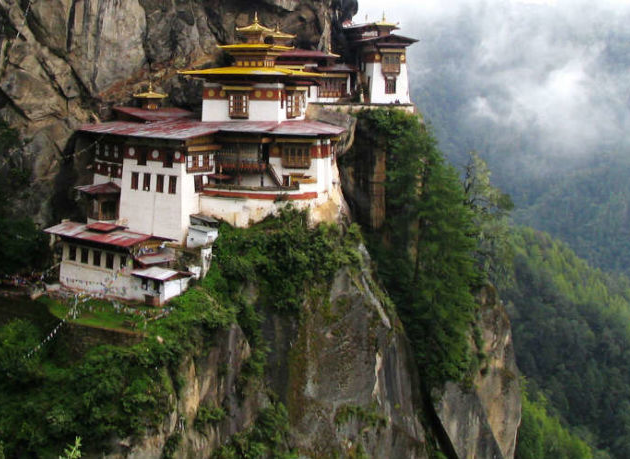 There will be alternate sightseeing options, for those not hiking to Tiger's Nest.
Early Farewell Dinner and last night in the Thunder Dragon Kingdom of Bhutan.


Day 14. Tuesday October 17.
After breakfast we head to the airport with new friends, and cameras overflowing with amazing photos, and our minds filled with profound teachings and insights.
Transfer to the Bangkok flight, and onward.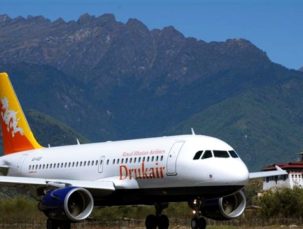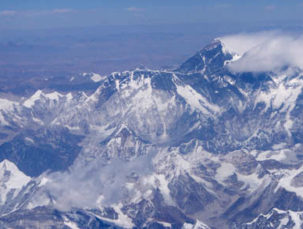 We depart the Himalayas truly enriched, carrying with us profound teachings and precious encounters.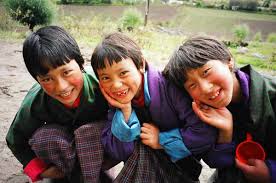 Sacred possibilities always exist in our lives. The goodness and the gentleness of the world are always there for us to appreciate. This is not a myth … it is actual fact. — Chogyam Trungpa Rinpoche