"The world has few secrets left … Bhutan is one of them."
— Katie Hickman, Dreams of the Peaceful Dragon – A Journey into Bhutan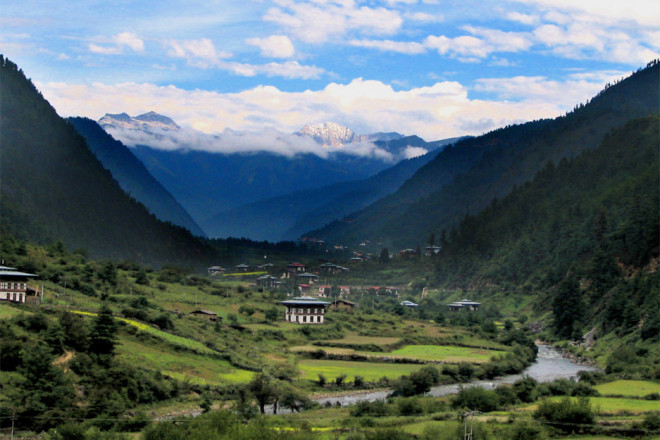 Day 1. Thursday, October 13.
Early a.m. flight Bangkok-Paro, Bhutan. Arrive Paro airport mid-morning. Depart by van to Punakha, the ancestral winter home of the royal family.
This drive takes us by the Royal College of Natural Resources, which hosted a "Regional Climate Risk Reduction Project for the Himalayan Region," and is developing risk management strategies for the Himalayan region (reduction in risk for communities facing flooding due to glacial melting).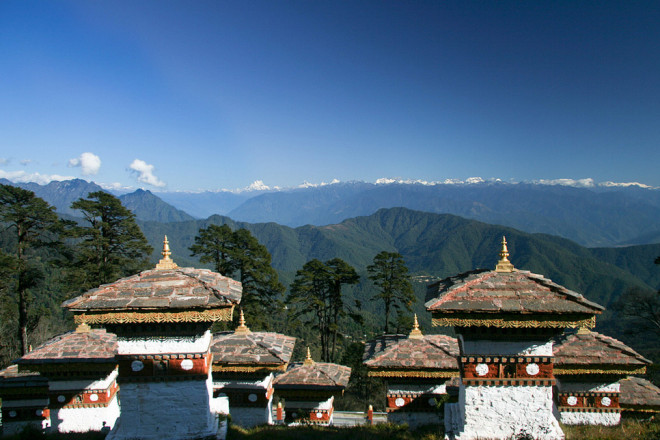 We will visit Dochula Pass (10,300 feet), for a spectacular 360 degree view of the Himalayan Mountains. Dochula is a sacred place where 108 chorten monuments were built by the Queen Mother, honoring Bhutanese and Indian soldiers killed, when fighting the Indian rebels in 2003. The 4th King led a Bhutanese army of 7,000 men, forcing the rebels to leave the Kingdom.
Welcome Dinner. Lodging in Punakha. Elevation 4,300 feet.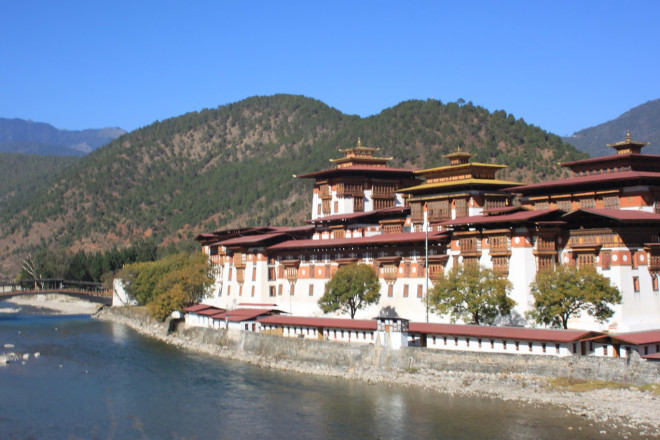 Day 2. Friday, October 14.
Visit the Punakha Dzong (traditional fortress combining monastery and governmental administration for the region). The Dzong is set in the picturesque confluence of two major glacial rivers, the Phochu and the Mochu, which means "father" and "mother" rivers. Surrounding area is Blue Pine forest and terraced rice paddies.
Drive to Gangtey. Elevation 9,500 feet. The Valley, a 63-square-mile protected area, managed by the Royal Society for the Protection of Nature, is home to 14 globally threatened species of wildlife.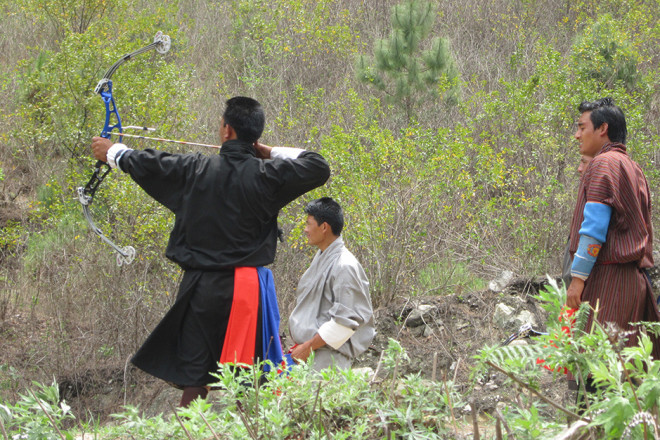 We will visit Gangtey Monastery and take a meditation walk in the glacial valley and meadows where the famous black-necked cranes come from Siberia to roost during winter. We may encounter Yaks grazing along the way. We expect opportunities for viewing traditional archery competitions along the way. Archery is the national sport, and, in fact, it was the skilled archers in the 17th Century who repelled the Tibetan invaders. In its long history, Bhutan has never been successfully invaded or occupied. Bless the archers! Lodging in Gangtey.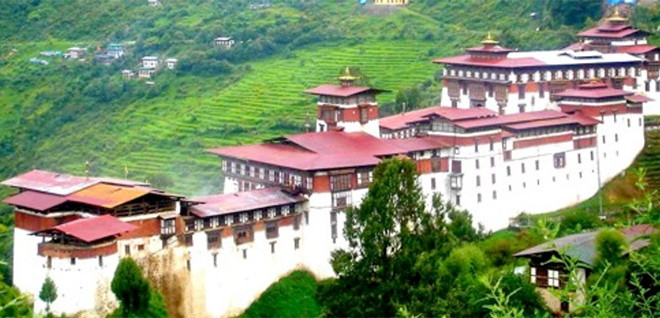 Day 3. Saturday, October 15.
Drive to Trongsa. Elevation is 7,600 feet. The Trongsa Dzong is the largest in Bhutan, built in 1543, to keep the regional villages safe from northern invaders. For centuries it was the seat of the Wangchuck dynasty, and the royal home since 1907.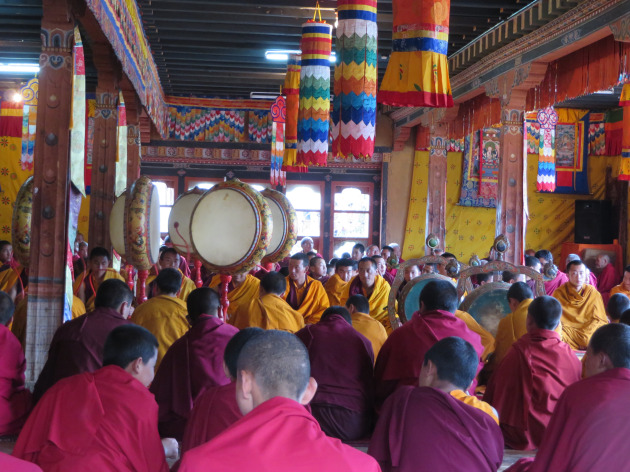 Currently, Trongsa Dzong is home to 200 monks, whose meditation and advanced studies are blessed with stunning and serene vistas of the Black Mountains. Many of the sacred texts are printed in this enchanting complex, a maze of inner courtyards and secret passageways with 25 temples. Inside are 16 paintings of the Buddha Akshobya, "The Immovable One," who represents consciousness as an aspect of reality, and is "Lord of the Eastern Pure Joyous Land." Lodging in Trongsa.
Day 4. Sunday, October 16.
Very early morning departure for Jambay Tshechu Sacred Dance Festival, driving east, into Jakar, Bumthang. Jakar is in central Bhutan, home to many relics and site of sacred encounters with the beloved 8th Century saint and scholar, Guru Rinpoche, the Padmasambhava, beloved re-incarnate of the Buddha. Retreat Lodging in Jakar, Bumthang, October 16-21.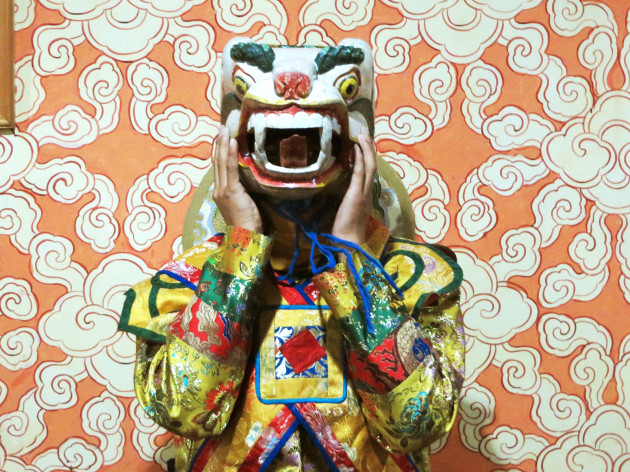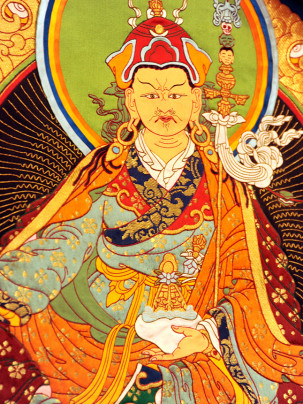 Tshechus are spectacularly colorful annual festivals which include large social gatherings, and markets featuring regional foods and crafts. We will see costumed masked dances, which re-enact moral vignettes and incidents from village life in the 700's A.D.
Guru Rinpoche, who brought Buddhism to Bhutan, organized the first Tshechu in Bumthang after performing a series of dances, restoring the health of dying King Sindu Raja. Guru Rinpoche's dances became the Cham dances, which depict the glory of the eight manifestations of Buddha, and continue to be performed today, 1,300 years later.
The 5-Day Retreat
"Cultivating Dharma in Relationships,
Caring for the Planet, Altruism and Intention"

"One's destination is never a place but a new way of looking at things."
— Playwright and author Henry Miller
"The essence of retreat is setting up a boundary … we are talking about a boundary of time, setting up a boundary between past and future, which ideally means we remain in the present."
— Dzongsar Khyentse Rinpoche
Days 5 through 9: Monday, October 17 through Friday, October 21.
The 5-Day Retreat will be a rare opportunity for the Tour participants to be hosted at the venerated Lhodrak Kharchu Monastery's glorious Prayer Hall, which holds 500 monks. The Retreat will be a time to interact with the eight presenters (the four Western teachers and the four Bhutanese lamas, monks, and scholars) while they are in a "conversation" dialogue each day.
The shape of the days will begin early in the morning, before breakfast, with opportunities for movement practice (Qigong, Yoga, and Tai Chi) led by Lama Thupten Rinpoche. Rinpoche is also known as Professor Jerry Gardner at the University of Utah, where he teaches theater and movement.
The spirit of the Retreat will be highly practical, engaged, and instructive. It will touch our hearts and inspire us with intention and compassion. This will be an opportunity to celebrate the words of the precious teacher, monk Thich Nhat Hanh, who reflected that:
"We may wish to set aside some time for a retreat, a day of mindfulness, when we can walk slowly, smile, drink tea with a friend, enjoy being together as if we are the happiest people on Earth …

"This is not a retreat. It is a treat … Smiling means that we are ourselves, that we have sovereignty over ourselves, that we are not drowned into forgetfulness."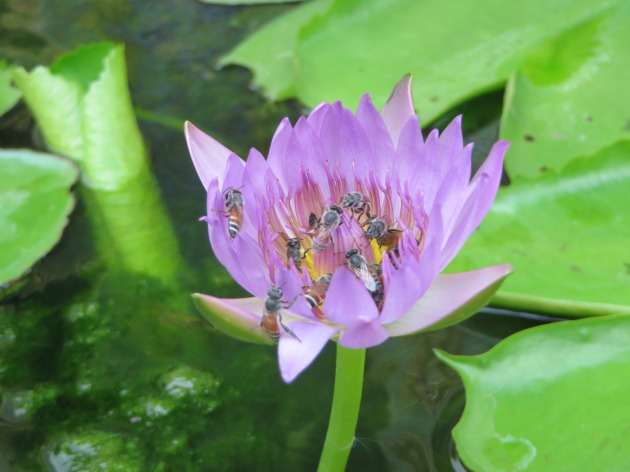 Thich Nhat Hanh's approach to life can be summed up with his poem:
Breathing in, I calm my body.
Breathing out, I smile.
Dwelling in the present moment
I know this is a wonderful moment.
After breakfast each day, there will be morning, afternoon, and evening sessions, except for Monday afternoon, when we shall re-visit the Tshechu Sacred Dance Festival; and Wednesday afternoon, when we shall visit sacred "Burning Lake." Both of these destinations will be time to further deepen our contemplative practices. Altogether, the time in Retreat will be 30 hours.
One of the joys of this Pilgrimage Tour is that three of the Western teachers: Judy Lief, Lama Thupten Rinpoche, and Dosho Port Roshi, will be with us for 14 days, and, far beyond the 5-Day Retreat, they will be accessible to all Tour participants, as in a "rolling moveable feast." dialoging with us, each day, as we journey through the Kingdom.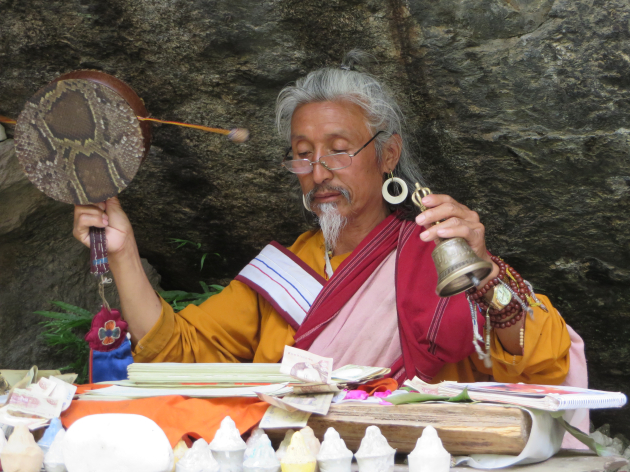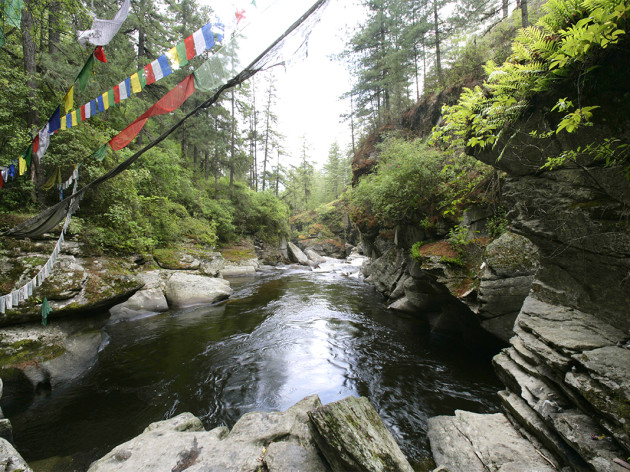 Day 7. Wednesday, October 19.
We will visit "Burning Lake," a sacred site where Terton Pema Lingpa, an incarnated disciple of Guru Rinpoche, discovered treasures within the lake during the late 15th Century. Terton Pema Lingpa emerged from the lake (called Mebar Tsho) holding a chest and a scroll of paper, and a butter lamp still burning bright.
The importance of Terton Pema Lingpa reaches back into the ancient mists of Bhutanese history, and forward, into the present: on the tenth day of the first month of autumn in a Monkey Year, Guru Rinpoche appeared before Pema Lingpa at the holy site, Mebar Tsho, blessed him, and placed in his hands an inventory of one hundred and eight major hidden Tibetan treasures for future discovery at auspicious times. We are living in these auspicious times.
Day 10. Saturday, October 22.
We will visit Tharpaling Monastery, translated as "place of awakening," one of the most revered monasteries in Bhutan (elevation 11,800 feet) and founded by Longchen Rabjam in the 1300s. Longchen wrote "The Seven Treasures," which encapsulate the previous 600 years of Tibetan Buddhist thought, in a nearby cave, and Longchen became the major teacher of the Nyingpa School of Tibetan Buddhism.
It is here that Guru Rinpoche is also known to have meditated. Over the centuries, Tharpaling Monastery has been a sacred place of meditation and contemplative practice, with nearby fresco-lined caves visited by many pilgrims, lamas, monks, and scholars, including Dilgo Khyentse Rinpoche, the beloved Tibetan mentor of the Dalai Lama.
We will have a private audience with Lama Tsheltrim Jamtsho, the guiding teacher of Tharpaling Monastery, whose name means "an ocean beyond comparison … one observing all vows." The Lama will join us for a picnic lunch in a meadow, where he will share his wisdom.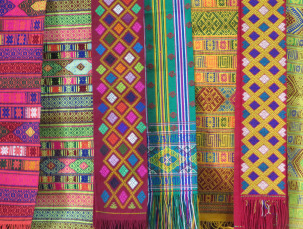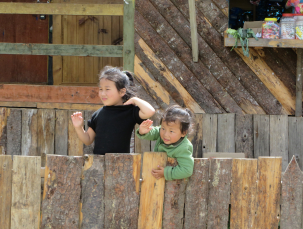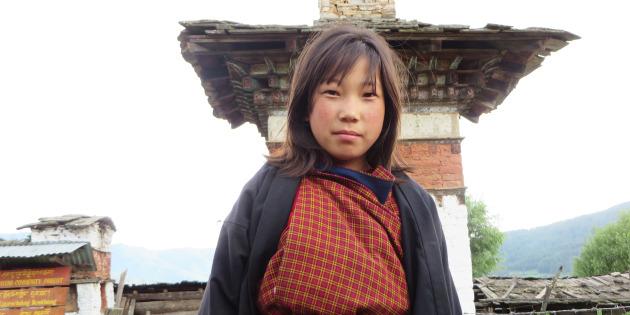 Driving through Chhumey Valley, we will stop at a weaving village, visit weavers and a handicrafts trading post, a treasure trove of varied authentic, museum-quality handicrafts (traditional masks, textiles, silver jewelry, drums) from central and northern Bhutan.
Onward drive to Trongsa. Lodging in Trongsa.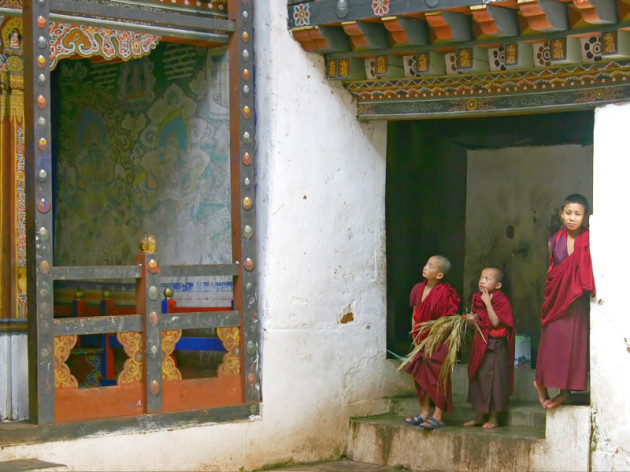 Day 11. Sunday, October 23.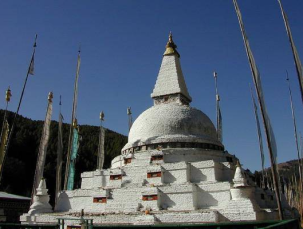 Drive west to Pele La Pass (elevation 11,200 feet), a place where we may see grazing yaks, which is marked by a stunning Nepalese-style chorten-stupa and an array of prayer flags. Pele La Pass is the western border of the Black Mountain National Park. From the road west of the pass, on clear days, there are majestic views of Mt. Jhomolhari (elevation 23,996 feet), Jichu Drakye, (elevation 22,929 feet), and Kang Bum (elevation 21,410 feet).
Bhutan has over 84% of its land under forest cover, with 50% of its land dedicated to national parks and wildlife sanctuaries and connecting corridors, a profound expression of the Tibetan term, the "Drala principle," a deep connection with nature.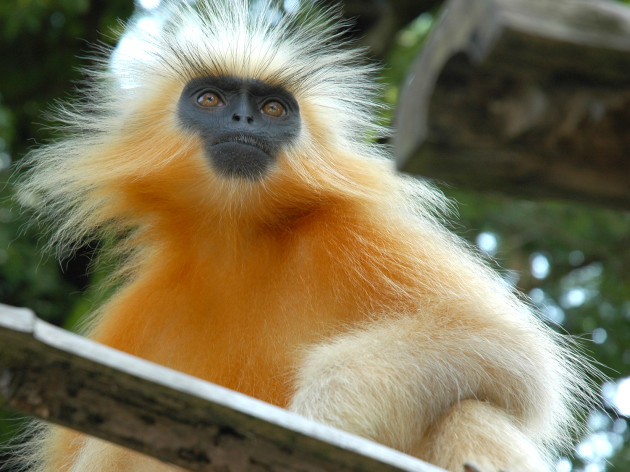 Bhutan has one of the world's most intact eco-systems, including more than 100 kinds of mammals, including snow leopards, blue sheep, musk deer, barking deer, red pandas, greater one-horned rhinoceros, golden langurs, bengal tigers, and yaks. The Kingdom hosts more than 620 bird species, some of which are globally threatened, and more than 5,400 plant species.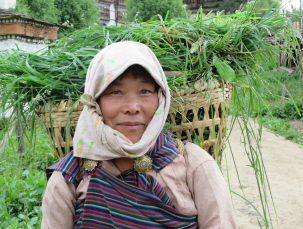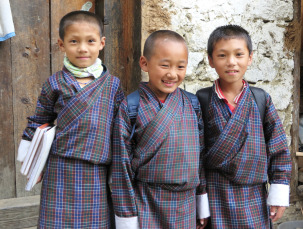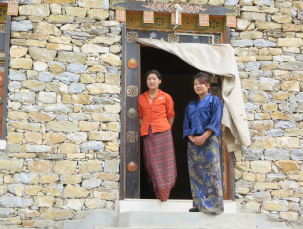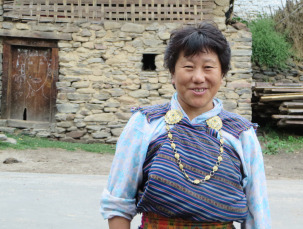 Now the elevation lowers (4,300 feet) and the vegetation changes to broad-leaf forests and bamboo. We will visit Wangdue, a typical rural farm town. Functional and fine bamboo craft items and slate carvings are for sale on the sides of the road. Lodging in Wangdue, set in the serene Phobjikha Valley, home to an active Shamanic culture.
Day 12. Monday, October 24.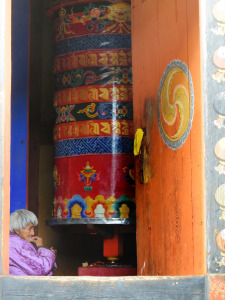 Driving west to the capital, Thimphu, where we will visit the National Institute for Zorig Chusum, also called the School for the 13 Traditional Arts. We will interact with the students who are learning to become master craftsmen. Very reasonably priced folk art and handicrafts are found here.
Thimphu town offers wonderful shopping opportunities and people-watching. There will be time to visit art galleries and shops.
We will then depart for a visit to the Shechen Orgyen Chozong Nunnery, founded by Dilgo Khyentse Rinpoche, and nurtured today by his re-incarnation, Yeshi Khyentse Rinpoche.
Here we will have time to visit and discover the daily lives and studies of the nuns. It will be a precious time to be with these most animated and joyous nuns, and celebrate with them, their profound serenity.
The Nunnery at Sissinang, between Thimphu and Paro, is a very dear part of our social contract or connection with the Kingdom, and our third year visiting with them. When we depart the nunnery we will have a short drive to Paro, in western Bhutan. Sightseeing in Paro town and lodging in Paro.
Day 13. Tuesday, October 25.
After breakfast we will hike Tiger's Nest, elevation 10,200 feet, through some of the most tranquil and pristine forests. You will meet hikers on the trail from dozens of countries, from all over the globe. It is truly an international experience, with time to exchange stories and email addresses.
The trail for the first half is gentle and gradual, and we will be hiking through refreshing pine, hemlock, and oak forests, with enchanting bird sounds all around us. There are pack ponies for rent and the ponies can take you half-way, which terminates at a restaurant with splendid views of Tiger's Nest. Here we will enjoy a typical Bhutanese lunch and a rest. Those not wishing to walk further, up the trail to the monastery complex, can luxuriate in the forest surrounds.
For those not wishing to or not able to hike, optional day of activities, reflection, visiting the National Museum, and nearby temples, and or relaxing and journaling, either in Paro or at the hotel, can be arranged.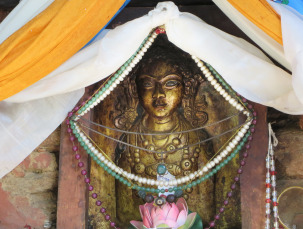 Takthsang, or Tiger's Nest, is a very sacred monastery complex. It is here that Guru Rinpoche Padmasambahva is said to have flown in, on the back of his consort, a tigress, from Tibet. We will hike past the caves he is said to have meditated in during the 8th Century. Guru Rinpoche is the cherished re-incarnate of the Buddha, and is said to have brought Buddhism to Bhutan.
The original "Tiger's Nest" monastery was built in 1692 on the face of a cliff. This is one of the most sacred sites in the Kingdom, and an auspicious place for meditation, contemplation, and prayer. The ancient monastery walls depict mysterious paintings of legendary Dakinis and Nagas, and spiritual holy symbols.
Late afternoon stroll in Paro town visiting artist studios, markets, galleries, and stores.
Farewell dinner. Lodging in Paro.
Day 14. Wednesday, October 26.
After breakfast, departure to Paro airport with a contented heart, carrying images and experiences of the Land of the Thunder Dragon with us. Onward to Bangkok or gateway city, and then to home.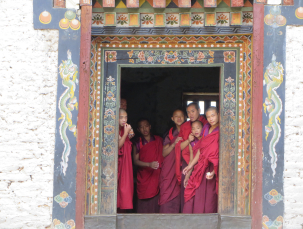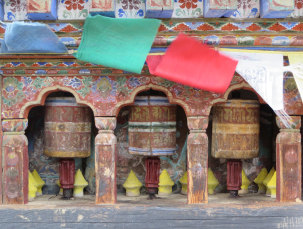 The Bhutanese have a saying for gratitude, "Namay Samay Kadrinche La," which means "thankfulness far beyond sky and earth."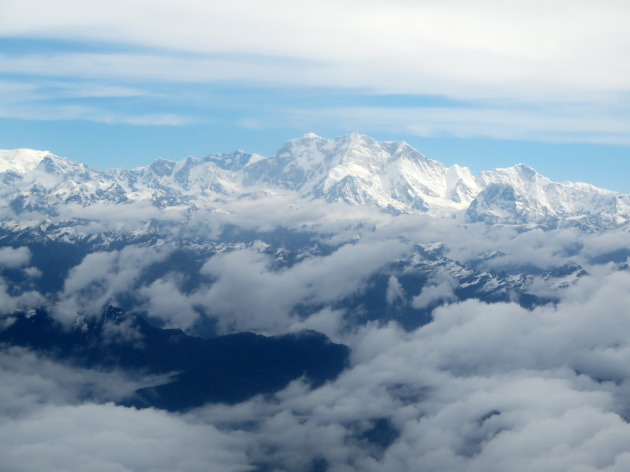 "When we see all our travels as the movement of our soul ever closer to the light of self-discovery, we are nearing the true destination of all our journeys … all travel is inner travel … and seen in this way, all our travel is sacred."
— Joseph Dispenza, "The Way of The Traveler"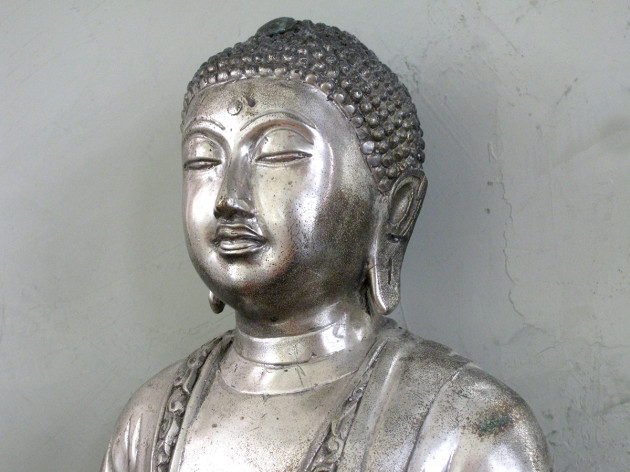 Each morning we are born again.
What we do today is what matters most.

— The Buddha